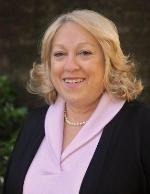 Rockefeller Philanthropy Advisors, one of the world's leading nonprofit philanthropic consulting services, announced that Jane Levikow has joined its team of seasoned philanthropic consultants. Levikow, who has 25 years of nonprofit management experience, joins RPA as Director, leading the organization's sponsored project and donor-advised fund teams. Levikow will be based in the organization's San Francisco office.
With her expertise, Levikow will guide RPA's sponsored projects group, which offers administrative and programmatic platforms to help donors develop, launch and promote high-impact philanthropic projects around the world. Most recently, Levikow served as Vice President at Community Initiatives, a West Coast-based nonprofit that provides fiscal sponsorship services. She has also served as Senior Vice President of Tides, a donor-advised grantmaking nonprofit, leading its fiscal sponsorship program. Prior to Tides, Levikow served in numerous capacities as Board member and executive at a variety of nonprofits in California. She currently serves as the Chair of the National Network of Fiscal Sponsors.
"As a seasoned expert in fiscal sponsorship, Jane will be an invaluable asset to our team," said Melissa Berman, President and CEO of RPA. "Jane's extensive knowledge of nonprofit management and her exceptional 25-year track record in the philanthropy industry will help RPA in our continued efforts to execute thoughtful, effective philanthropy. With her leadership and expertise, our sponsored projects will continue to serve as a vital aspect of RPA's work."
Levikow began in her new role on November 30, with plans to expand upon RPA's well-established expertise in providing private foundations and unincorporated groups the tools to conduct targeted charitable activities, create grantmaking programs or receive U.S. tax-deductible donations.
"Sponsored projects are key to RPA's work and have made a significant impact on communities around the globe," said Levikow. "I'm excited to be a part of such a pioneering team that has passionately paved the way for the philanthropic consulting space. The team's projects, which range in scope from disaster relief to education reform to women's empowerment and more, help make philanthropy more accessible for donors."