Three innovators who will use unique approaches to tackle deeply-rooted social and economic issues were named to the inaugural class of Nathan Cummings Foundation Fellows. Fellows have the opportunity to change the world in one year with $100,000, an office space in New York City and support from the Nathan Cummings Foundation, a leading social change philanthropy known for its willingness to take risks and buck conventional wisdom.
The three fellows are Saqib Bhatti, who will work to rebalance the debate around municipal budget cuts in the United States; Margot Brandenburg, who will help incubate for-profit enterprises that seek to create positive social and environmental impact; and Andrew Slack, who will harness the energy of fans of popular stories toward activism and civic engagement.
"The inaugural Nathan Cummings Foundation Fellows all approach major social justice issues with outside-the-box thinking, which is at the core of how the foundation operates," said Simon Greer, President and CEO of the Nathan Cummings Foundation. "They are risk takers whose creative thinking has the potential to make a major impact on the areas they're addressing. From assisting cities that are cutting services to pay for crippling interest payments, to solving social and environmental issues by harnessing the tools of the private sector, to finding new networks of activists in unexpected places, these projects offer a fresh take that will help communities and help inform the foundation's future work."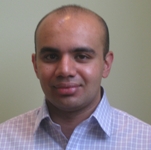 Saqib Bhatti will draw upon his experiences working with the Service Employees International Union (SEIU) community organizations to rebalance the debate around municipal budget cuts in the United States and will apply that experience to make change in the nation's municipal finance system. Bhatti aims to find a structural solution that turns our municipal finance system into a well-regulated public utility, where banks provide financial services to cities and states as a public service rather than treating taxpayer dollars as a profit engine. His work will reframe a debate happening across the country as cities cut budgets for services like education, health care and senior care while banks' lucrative financial agreements with cities are left untouched. His project works to create new thinking about the broken current system, where shared sacrifice hurts vulnerable communities but doesn't extend to large banks.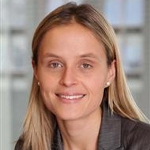 Margot Brandenburg will move to the fellowship from the Rockefeller Foundation, where she is a Senior Associate Director and team leader working on initiatives that pertain broadly to economic development and low wage workers, including managing the foundation's impact investing initiative. Brandenburg will bring her experience in social enterprise and social impact investing to the fellowship to incubate projects that use the social enterprise model to advance positive social and environmental change. As the Nathan Cummings Foundation supports Brandenburg's work, it will also learn along with her about how to apply new hybrid models to different areas of the social justice work it does.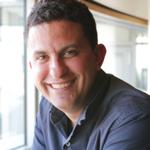 Performer and storyteller Andrew Slack will build on the success of his wildly popular Harry Potter Alliance, a group of Harry Potter fans who were inspired by the story to fight for justice in the world around them. Since its founding in 2005, the group has grown to 130 chapters, has five employees and has donated relief supplies to Haiti, fought for the protection of women in Darfur and families in Burma, and pushed for passage of the DREAM Act. As a fellow, Slack will launch the next generation of his story-centered social justice work, "Imagine Better," to organize fans of multiple popular books, television shows and movies to become inspired by the heroes of stories to become heroes in their communities. Initially, Imagine Better aims to organize fans of the upcoming Superman movie "Man of Steel" in support of comprehensive immigration reform, and fans of the upcoming "Hunger Games: Catching Fire" movie to address issues related to hunger and property rights around the world. Additional campaigns will seek to organize baseball fans to participate in community service activities.
The New York-based Nathan Cummings Foundation launched the new Fellowship program to give money and infrastructure to three visionary ideas that address issues relating to social or economic justice in the core program areas of the foundation, including protecting ecological balance for future generations; promoting humane and accessible health care; fostering art and culture that enriches communities; and supporting efforts that define the work of Jewish social justice in the United States and open debates to thinking on Israel. The Fellowship was announced in July of last year. The three 2013 fellows were selected from a group of eight finalists. The fellows will begin their projects in the summer of 2013.