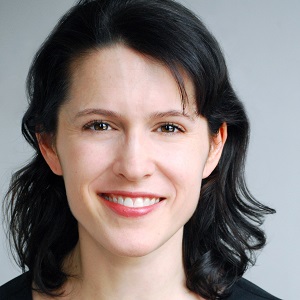 Howard Gilman Foundation Appoints Anna Campbell to Program Officer
The Howard Gilman Foundation has announced the appointment of Anna Campbell as the new Program Officer for the Foundation.
Before joining the Howard Gilman Foundation, Anna was the Arts Program Officer at the Educational Foundation of America (EFA), where she developed and managed a portfolio of innovative creative placemaking projects in both urban and rural communities across the country. Prior to EFA, Anna was the Assistant Director at the New York City Department of Cultural Affairs, where she oversaw programming grants for hundreds of cultural organizations across the city and was the Agency's point person for launching the Cultural Data Project in New York State.  She also served as Director of Grantmaking Programs at The American Music Center, leading and creating new grant opportunities for music and dance artists to create and perform new work, and began her career at the Massachusetts Cultural Council supporting local grantmaking programs throughout that state. Prior to her work in philanthropy, Anna was a professional ballerina.
"We are thoroughly delighted to have Anna join our team, and we look forward to tapping into her insights on New York City's robust and innovative cultural arts community," said Laura Aden Packer, Executive Director of the Howard Gilman Foundation.
Anna Campbell joins Ms. Packer, who was appointed by the Foundation's Board in July of 2014, and Emily Sproch, who was hired in September of 2014 as the Executive/Program Associate and was recently promoted to Grants Manager.