The Leona M. and Harry B. Helmsley Charitable Trust has announced that James O'Sullivan and Eliot Brenner have joined the Trust as Program Directors, bolstering its leadership team in key grantmaking areas. Mr. O'Sullivan will lead the Trust's IBD & Crohn's Program and also serve as Senior Adviser to its Israel Program. Dr. Brenner is the new Director of the Trust's Type 1 Diabetes (T1D) Program.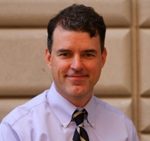 James O'Sullivan comes to the Trust from Rockefeller Philanthropy Advisors (RPA), where as a director and leader of the Foundation Services team he had been advising the Trust with respect to strategy and grantmaking activities for its IBD & Crohn's and Israel programs, as well as with other grants in basic biomedical research and in the development of new strategies around services for vulnerable children.  
Prior to joining RPA in 2008, O'Sullivan worked at the John A. Hartford Foundation, where he was responsible for the Foundation's $64.5 million national Geriatric Social Work Initiative and staffed the Paul B. Beeson Career Development Awards program. Earlier in his career, O'Sullivan served as Program Officer for Grants at the Open Society Institute's Center on Crime, Communities and Culture and as Program Officer for Neuroscience at the Charles A. Dana Foundation.
O'Sullivan received his undergraduate degree in History and Journalism at the State University of New York at Albany, and has a Master's in Public Health from Columbia University and an M.Phil. in Public Administration from New York University.  He is a member of the Founder's Group of the Opportunity Charter School in New York City, served on the Philanthropy New York Gulf Coast Recovery Task Force, and is currently a co-chair of Philanthropy New York's International Grantmakers Network. He is also a member of the National Advisory Board of the Health and Aging Policy Fellows Program, funded by The Atlantic Philanthropies, and the National Advisory Committee of the Robert Wood Johnson Foundation Community Health Leaders Awards.

Eliot Brenner joins the Trust from Casey Family Services, the child welfare agency of the Annie E. Casey Foundation. As Deputy Executive Director, he directed all program operations and training and led a staff of 290 that served more than 4,000 children annually. 
Prior to joining Casey in 2002, Dr. Brenner was Chief Consulting Psychologist for the Illinois Department of Children and Family Services, where he developed and led a statewide program that improved the quality of services to vulnerable children and families. With a Ph.D. in Clinical Psychology from Yale, he also has had a private practice in clinical psychology, working with children, adolescents and adults.
Dr. Brenner has served on nonprofit boards, including the Southwest Community Health Center in Bridgeport, Connecticut, and has published numerous articles on human services and organizational development.  He holds a B.A. from the University of Chicago, where he was Phi Beta Kappa, and a Ph.D. in Clinical Psychology from Yale University.
"Both Eliot and Jim bring with them exceptional backgrounds in philanthropy and organizational strategy, which we view as vitally important to the ongoing growth and development of the Trust and our programs," said John R. Ettinger, CEO of the Helmsley Charitable Trust. "Jim already has made significant contributions to the expansion and direction of several of our program areas and we are delighted that he will continue to do so as a fulltime member of our staff.  We enthusiastically welcome Eliot and look forward to his stewardship and continued advancement of our T1D Program, which quickly has become a transformative player in the development of new therapies, technologies, resources and services for patients with T1D."