Monday, December 22, 2014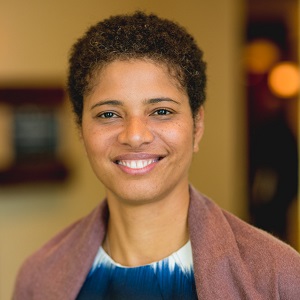 Helen Chin Named New Director of Sustainable Environments Program at Surdna
The Surdna Foundation announced that it has appointed Helen Chin as Director of the Sustainable Environments program. Ms. Chin, who has served as a Program Officer at Surdna since 2008, was selected to lead the program following an extensive national search, led by Isaacson, Miller. She succeeds Michelle Knapik who left the foundation in May to become President of the Emily Hall Tremaine Foundation.
As director, Ms. Chin will provide creative and strategic leadership for a grantmaking program that is focused around four interconnected elements of infrastructure: transportation networks and equitable development patterns; urban water management; energy efficiency in the built environment; and regional food supply.  The program works to ensure that benefits from improvements to our country's low performing infrastructure positively impact low-income, and communities of color.  Ms. Chin's primary focus is on promoting equity and social justice through infrastructure build-out.
Ms. Chin was an important contributor to an organization-wide strategic planning effort which resulted in a refined thematic approach for each of the foundation's three program areas and the articulation of a new theory of change. She has also been a key driver of the internal and external efforts to bring to life the foundation's commitment to collaborate across its programs. Ms. Chin and her colleagues Alison Corwin and Tatianna Echevarria sustained the momentum of the work and advanced the program during the eight-month national search for a new director.
"Those who know Helen—from colleagues and grantees to trustees and policymakers—feel lucky to work with her and admire her for her commitment, her candor, and her incredible ability to build support and trust among partners," said Sharon L. Alpert, Vice President, Programs and Strategic Initiatives. "She is a leader who models collaboration, never shies away from taking-on the most complex problems or offering innovative, but workable solutions, and whose real-world experience has helped to introduce a strong equity frame to the field." 
Prior to joining Surdna, Ms. Chin worked for West Harlem Environmental Action, leading initiatives on land use planning and transportation that were identified as core concerns by the community and New York City to advance its sustainability efforts. She also served as Acting Deputy Director at the International Fund for Animal Welfare (IFAW) where she managed a grant portfolio with programs in more than 15 countries, providing indigenous communities with the skills and resources needed to preserve and protect natural resources and wildlife habitats. During that time, Ms. Chin spent a significant amount of time in Africa and Asia working directly with local communities and went on to consult for the Wildlife Trust of India. Before joining IFAW, she was the Community Programs Manager at the New England Aquarium and held positions with the Natural Resources Defense Council working on national environmental policies. Ms. Chin attended Tufts University and holds a Master's degree in Urban Environmental Policy.
"I am honored and feel immensely privileged to direct Surdna's Sustainable Environments work," said Helen Chin. "I've been given an exciting opportunity by an organization that has invested in my growth over the past six years. And, with a smart, dedicated team and our many partners, I look forward to accelerating progress toward building a next generation infrastructure that benefits all communities and populations equally."
Ms. Chin serves on the board of the Environmental Grantmakers Association; the advisory board at the Eno Center for Transportation; the Steering Committee for Jobs to Move America; former Co-chair of the Transportation Funders Working Group at the Committee Funders Network for Smart Growth and Livable Communities.