Wednesday, October 25, 2017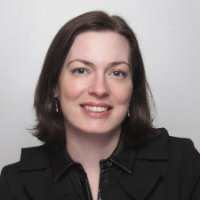 Please join us in congratulating Heather Sutton, our Director of Special Projects and Strategic Initiatives, as she pursues an exciting new venture this fall with support from the Foundation. 
We are delighted to announce the 2018 launch of genARISE. 
As first-generation college graduates move into independent life and careers, they have fewer safety nets than they may have had in college. Heather and a team are developing an innovative model that will bring professional life, leadership and career coaching to young "first-gen" professionals who would otherwise not have access to such services. Her model addresses the first two years following degree completion and draws on established coaching methodologies, including the Co-Active® Model, a Harvard Medical School affiliate. Supports will include holistic counseling approaches rooted in new frameworks of positive psychology and "emerging adulthood" field research to help determine, navigate, and guide rewarding paths to independent lives. 
I encourage you to visit www.genARISE.com and to stay tuned for further details on the official launch.   
Heather's departure is bittersweet for us. She has served in several senior capacities for over 10 years with the Foundation, working to advance impact-driven solutions for improving life outcomes for children and youth in New York City's most under-resourced communities. She has been a leader in shaping our transition into venture philanthropy, and so much of what we do today is framed around her contributions and vision.   
Heather was recently selected as a City & State Corporate Social Responsibility Award honoree for outstanding work in the Philanthropy sector. Please join me in congratulating Heather on this recognition and her new venture. Her last day at the Foundation will be October 27, 2017. 
Should you wish to reach out directly to Heather, please contact her at heather.sutton@genARISE.com.