Tuesday, January 19, 2016
Grace Nicolette Named CEP's Vice President, Programming and External Relations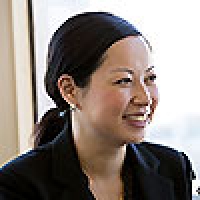 The Center for Effective Philanthropy (CEP) announced Grace Nicolette's promotion to vice president, programming and external relations. Nicolette, who has been with CEP since 2011, assumed the new role this month. She previously served as a manager on CEP's assessment and advisory services team and, most recently, as director of programming and external relations.
In her role leading CEP's programming and external relations, Nicolette has driven a number of significant improvements in CEP's efforts to raise the profile of its research insights and assessments and execute well-run and insightful events for foundation leaders and staff, including CEP's biennial national conference. Under Nicolette's leadership, CEP completed a re-branding process and launched a new website in 2014. Nicolette also planned and oversaw CEP's 2015 national conference,Leading Effective Foundations.
"Grace is a key member of the senior team and has made tremendous contributions during her nearly five years here," said CEP President Phil Buchanan. "Her promotion to vice president reflects her leadership role and the importance to CEP of the area she leads. It also reflects her outstanding performance, including the planning and execution of the most successful and highly-rated conference in CEP's history."
Before assuming her responsibilities in programming and external relations, as a manager on the assessment and advisory services team Nicolette led client relationships and was the driving source behind the growth of the Donor Perception Report (DPR), CEP's donor survey assessment for community foundations. That assessment has now been used by more than 50 community foundations.
Prior to joining CEP, Nicolette co-founded Social Venture Group, a philanthropy advisory firm in Shanghai that identifies investments in high potential nonprofits and social enterprises in China. As a result of her work, the World Economic Forum named her one of its Young Global Leaders in 2011. Grace has an executive education certificate from Harvard's Kennedy School and graduated with honors from the University of Pennsylvania as a Benjamin Franklin Scholar with a B.A. in Economics and International Relations.
Nicolette joins Kevin Bolduc, vice president, assessment and advisory services, and Ellie Buteau, vice president, research, as one of CEP's three vice presidents. The other members of the organization's leadership team are Director of Finance & Administration Alex Ocasio, Director of Human Capital and Special Assistant to the President Alyse d'Amico, and YouthTruth Executive Director Jen Vorse Wilka.