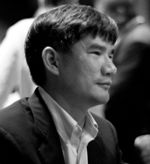 The Markle Foundation has announced that Gilman Louie has joined its Board of Directors. Louie is currently a partner at Alsop Louie Partners, a San Francisco-based venture capital firm.
 
"Gilman Louie has been a pioneer in this country's technology economy. His vast experience fostering entrepreneurship and enhancing national security will help Markle advance the use of information technology to address the most difficult problems facing this nation," said Zoë Baird, President of Markle. "We are delighted that this leading technologist and business leader will help us achieve Markle's goals to improve people's lives through information technology."
 
Louie is the Founder and former CEO of In-Q-Tel, a strategic venture fund created to help enhance national security by connecting the Central Intelligence Agency and United States intelligence community with venture-backed entrepreneurial companies. Prior to joining In-Q-Tel in 1999, Louie was a pioneer in the interactive entertainment industry.  There, he designed and developed the Falcon F-16 flight simulator, and he licensed Tetris, the world's most popular computer game, from its developers in the Soviet Union. Louie also founded and ran Spectrum Holobyte, which was acquired by Hasbro Corporation, where he served as Chief Creative Officer of Hasbro Interactive and General Manager of the Games.com group.
 
Louie is a member of the National Commission for Review of Research and Development Programs of the United States Intelligence Community; Vice Chairman of the Standing Committee on Technology, Insight-Gauge, Evaluate and Review for the United States National Academies; a member of the Technical Advisory Group for the United States Senate Select Committee on Intelligence; and has served on the Markle Task Force on National Security in the Information Age.
 
In recognition of his intelligence work, Louie was the recipient of the 2008 Director of National Intelligence Medallion and the 2006 Director's Award from the Director of the Central Intelligence Agency.
 
Louie graduated in 1983 from San Francisco State University and attended the Advanced Management Program at Harvard Business School in 1997.