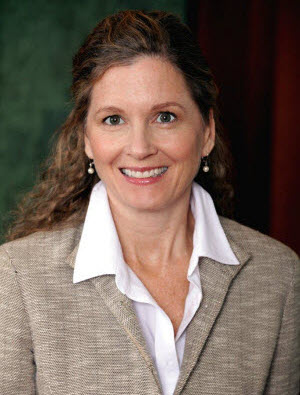 Gilbert To Join Ford Foundation as Vice President, Talent and Human Resources
Samantha Gilbert, a global leader in the field of human resources, has been named the Ford Foundation's first-ever vice president, talent and human resources.  She assumes her position September 1.
Gilbert currently serves as the chief human resources officer at the Rockefeller Foundation, a position she has held since 2007.
In her new role, she will guide every aspect of Ford's global human resources function, including human resources strategy, talent management and staffing, training and development, employee and retirement benefits, and compensation.
Gilbert brings more than 20 years of expertise to the foundation. Her experience spans the government, nonprofit and private sectors and includes human resources work in Asia, Africa, Latin America, North America and Europe.
Prior to joining the Rockefeller Foundation, Gilbert spent 10 years at Christie's International, a multinational company with a diverse art business portfolio, where she rose to become global head of human resources.
Earlier in her career, Gilbert was the human resources manager at the Jewish Museum in New York and a human resources coordinator for the New York City Department of Health. She began her career as a social worker in New York City's public schools.Gilbert will assume her new position in September. A respected leader in both talent management and philanthropy, she hosted the Rockefeller Foundation's 2013 international conference titled "Talent Management for Innovative and Impactful Philanthropy in the 21st Century." She is also a frequent speaker on the topic in the United States and globally.
Gilbert received her bachelor's degree in social work from Adelphi University and a master's degree in public administration (nonprofit management) from New York University. She holds a certification in organizational and executive coaching from New York University.