Thursday, February 18, 2016
Gates Foundation Names Robert Hughes as New K-12 Strategy Director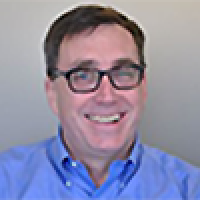 The Bill & Melinda Gates Foundation welcomed the new director of its K-12 strategy, Robert L. Hughes, President of New Visions for Public Schools. Bob is a national leader in improving public schools and equity for all students, and has a widely recognized track record of success in closing the student achievement gap for low-income students and students of color.
Bob is a respected problem-solver in education who understands the needs of students and teachers. He also is a superb analytical thinker who keeps data and analytics at the very core of his work to improve opportunity for all young people. With a relentless drive and refreshing humility, he has worked his entire career for social justice and to better outcomes for students of all backgrounds.
As president of
New Visions for Public Schools
since 2000, Bob guided the creation of 99 district and 6 charter public schools. Today New Visions provides direct support for 70 schools serving approximately 47,000 students - and those schools are posting impressive results toward greater equity and narrowing the achievement gap.
Bob currently serves on the Fund For Teachers Board of Directors and previously was a leader with Advocates for Children of New York, which represents community groups and parents in educational disputes, including involving homeless and disabled students in the South Bronx and East New York. 
The Gates foundation and its talented K-12 team believe passionately that a strong public education is the best bridge to opportunity and the key to closing the achievement gap and ensuring that every child reaches his or her full potential. Bob will be joining Gates to lead its K-12 strategy beginning on June 1.
His commitment to equity has been evident since the beginning of his career, first as an attorney. Bob was co-counsel for the Campaign for Fiscal Equity in its landmark case challenging the constitutionality of the New York State's educational finance system. His leadership helped secure $5 billion in operating funds and $13.5 billion for capital construction for the New York City public school system.