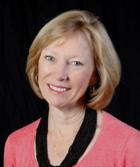 The Foundation for Child Development (FCD), a national, independent grantmaking foundation dedicated to the well-being of America's children, has announced the appointment of Dr. Deborah A. Phillips as President, effective September 1, 2012.
Dr. Phillips has been a leading expert in child development for over 30 years, working at the intersection of psychology and policy in academic, policy and nonprofit positions. She has focused most of her research and policy efforts on the effects of early childhood education on children's development, including child care, Head Start and state Pre-K.
Most recently, Dr. Phillips has been serving as Professor of Psychology and Affiliated Faculty at the Public Policy Institute at Georgetown University, where she is also Co-Director of the Center for Research on Children in the United States.
Ruth Ann Burns, Chair of the Board of FCD, expressed her enthusiasm for Dr. Phillips' selection. "On behalf of the Board of Directors and staff, I am delighted to welcome Deborah as the new President of FCD," said Burns. "We were searching for a nationally recognized leader in early childhood who understood the strategic mission of the Foundation and, most importantly, the relationship between science and policy. After a seven-month national search, Dr. Phillips emerged as a passionate, accomplished leader, with impressive academic credentials and a policy background of translating science into action."
Dr. Phillips stated, "It is a great honor to be entrusted with the leadership of this remarkable foundation. In today's world, with yet another historically diverse generation of children growing up in the trough of an economic cycle, this appointment is both a breathtaking responsibility and an exhilarating opportunity. The success of these children will be essential to the future of our country. As President of FCD, I will work tirelessly to bridge the gap between what we know about children's development and what we, as a society, do to ensure they have every chance to succeed."
Dr. Phillips replaces Ruby Takanishi, President since 1996, who will continue to serve in her current position until Dr. Phillips begins in September. Under Dr. Takanishi's leadership, FCD developed its PreK-3rd initiative, the Young Scholars Program and the Child Well-Being Index, America's report card on how children are faring. FCD also earned a reputation as a persistent, exacting voice for the well-being of children, particularly those who are at risk of falling short of their potential due to challenges beyond their control.
"Dr. Takanishi's powerful guidance and thoughtful voice for children over the past 15 years has created a lasting impact," said Burns. "In Dr. Phillips, we identified a leader who will continue her journey and break new ground for children."
Dr. Phillips comes to this position with extensive experience in strategic leadership at the crossroads of developmental science and public policy. She taught psychology at the University of Illinois at Urbana-Champaign and the University of Virginia before being hired to lead the Department of Psychology at Georgetown University as Chair in 2000. There, she was recruited to create a graduate program in psychology with emphases on both public policy and cognitive neuroscience. Dr. Phillips also served as the Executive Director of the Board on Children, Youth, and Families at the National Research Council/Institute of Medicine from 1993 to 1999, and as National Director of the Child Care Information Service at the National Association for the Education of Young Children from 1984 to1986.
She is a Fellow of the American Psychological Association, Eastern Psychological Association and the American Psychological Society. A longstanding member of the Society for Research in Child Development, Dr. Phillips received the Society's award for Distinguished Contributions to Education in Child Development in 2011. Her numerous published works include more than 40 peer-reviewed papers, 17 book chapters and eight books, including Neurons to Neighborhoods, which is widely recognized as the definitive report on early childhood development. She has lectured extensively both nationally and internationally, and has testified before Congress on issues of early education and early childhood policy. Dr. Phillips holds a B.A. in Psychology from Stanford University, an M.A. in Developmental Psychology from Yale University, and a Ph.D. in Developmental Psychology, also from Yale University.