Wednesday, December 3, 2014
Foundation Center Appoints Two New Board Members
Foundation Center, the leading source of information about philanthropy worldwide, has elected Marieke van Schaik and Melissa Berman to its Board of Trustees. Their three-year terms of service will commence in April 2015.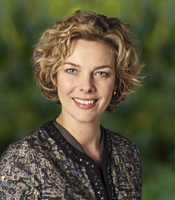 Marieke van Schaik is a managing director at the Dutch Charity Lotteries where she is responsible for the strategic direction of this growing and influential social enterprise in the Netherlands. The Dutch Charity Lotteries, which includes the Dutch Postcode Lottery, BankGiro Lottery, and Friends Lottery, gives 50 percent of its proceeds to charities in the fields of nature conservation, poverty eradication, human rights and social cohesion, cultural heritage, and health and welfare.
Ms. van Schaik joined the Dutch Charity Lotteries in 2000. After rising through various positions within the company, she assumed her current role in which she manages relations with hundreds of charities, monitors and evaluates the funding process, and organizes communications and events. She has also led international initiatives that include the Postcode Lottery Green Challenge, the largest annual worldwide competition for sustainable start-ups, and the Dream Fund, which enables courageous, groundbreaking new projects with potentially high impact. Prior to her work at the Dutch Charity Lotteries, Ms. van Schaik was a project manager at the DOEN Foundation. She received a degree in International Relations from the University of Amsterdam.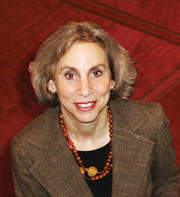 Melissa Berman is the president and CEO of Rockefeller Philanthropy Advisors (RPA), Inc., a nonprofit organization that helps donors create thoughtful, effective philanthropy throughout the world. Since 2001, she has led RPA in advising on and managing more than $200 million in annual giving by individuals, families, corporations, and major foundations. With experience providing guidance to a broad spectrum of donors, Ms. Berman brings valuable insight that will strengthen Foundation Center's role as a knowledge services provider.
Prior to joining RPA, Ms. Berman served as senior vice president, Research and Program Development, at the Conference Board where she oversaw all research and publications on management practices, including global corporate citizenship and governance. She previously served on Foundation Center's Board of Trustees from 2004 to 2013. She is a member of the International Council of the New Israel Fund and an adjunct professor at Columbia University's Business School where she also serves on the advisory board for its Social Enterprise Program. Ms. Berman received her B.A. from Harvard University and a Ph.D. from Stanford University.