Wednesday, February 12, 2014
The Foundation Center has announced the appointment of new staff positions that will strengthen its ability to meet the changing needs of the social sector. Effective January 8, Tushar Deshpande is the new Vice President for Data and Technology Strategy, and Zohra Zori is the new Vice President for Social Sector Outreach. Angela Hariche began her role as Director of International Data Relations on February 1. The Foundation Center's new talent aligns with the "Foundation Center 2020" plan, which calls for connecting social sector organizations to the resources they need to thrive, building the global data platform for philanthropy and ensuring robust technology is in place to support these services.
"These new roles — and talent we have recruited to fill them — position the Foundation Center to leverage Big Data, open data and an increasingly global philanthropy community and translate those opportunities into innovative solutions for the field," said Bradford K. Smith, President of the Foundation Center. "Tushar, Zohra and Angela are a key part of our plan to turn the Center's 2020 strategic priorities into reality and ensure that those working to make the world a better place have the tools and resources they need when they need them."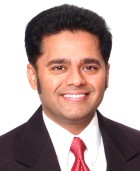 As Vice President for Data and Technology Strategy, Tushar Deshpande is responsible for strengthening the Foundation Center's capacity to develop data-driven knowledge solutions for philanthropic foundations, nonprofits and a broad array of social sector organizations. He oversees the Center's information technology, data architecture and the team devoted to data visualization and data mining. Recently, Deshpande managed Forex and Risk application technology multi-nationally at CLS Bank. Prior to that, he spent many years at Citigroup as a global head of Investment Banking and Data Technology, as well as with other organizations such as Goldman Sachs, JP Morgan and AT&T Bell Laboratories. Deshpande earned an M.S. in Computer Science from the New Jersey Institute of Technology and a B.S. in Computer Science and Engineering from Bombay University in India. He has served on the Board of Directors of the New York Chapter of Toastmasters International and has twice achieved the Distinguished Toastmaster recognition.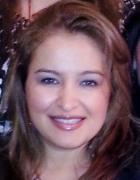 Zohra Zori, the Center's new Vice President for Social Sector Outreach, oversees the Center's five regional offices, a Funding Information Network of 475 worldwide affiliated locations, the GrantSpace.org web site and a range of training and advisory services. Together, this suite of "bricks and clicks" services connects social sector organizations to funding and knowledge resources in their communities, in-person and online. The majority of Zori's career was spent at SIFE (now known as Enactus), an international nonprofit that brings together top students under the guidance of business experts and academic advisors to create and implement community empowerment projects around the globe. Her roles at SIFE included University Relations Director, Program Development Director, Regional Vice President of Programs and Vice President of SIFE Worldwide. Recently, Zori was the President of Global Management Challenge USA, a strategy and management competitive-based simulation training platform. She also began her own consulting firm, Fortitude 180 Consulting, which specialized in business development services for such clients as the National Basketball Retired Players Association and Project WET Foundation. Zori holds a Bachelor's Degree in Business Administration and Marketing from the University of North Florida and serves on several boards, including the Bayat Foundation and the Global Business School Network.

As philanthropy grows around the world, Angela Hariche, the Director of International Data Relations, will be responsible for increasing the volume and quality of the Center's data on international foundations through the cultivation of new and existing partnerships. Previously, she was the head of the Measuring Well-being Networks Unit at the Organisation for Economic Cooperation and Development in Paris, France. Hariche has also held lead positions at the United Nations and at the International Energy Agency, in addition to providing advisory services in international development to organizations and the French Foreign Ministry. She holds a B.S. in Visual and Performing Arts from Syracuse University and an M.A. in Cultural Studies and Critical Theory and Analysis from The Open University.