Thursday, September 18, 2014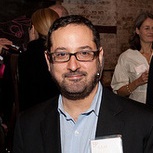 Former Deutsche Bank Americas Foundation VP to Lead LISC NYC
Local Initiatives Support Corporation is a national nonprofit that has invested more than $2 billion to help revitalize some of New York City's most distressed neighborhoods. 
Marks comes to LISC NYC from Deutsche Bank, where he served as vice president of both the Deutsche Bank Americas Foundation and the bank's Global Social Finance group. His philanthropic, lending and investing activities covered programmatic areas that include affordable housing, economic development, immigrant entrepreneurship, energy efficiency and community resiliency.
A native New Yorker and former educator, Marks has long worked at organizations that bridge the city's social and financial capital to low-income communities and families.  Before joining Deutsche Bank, he was director of housing and community development at WHEDco, a South Bronx community development corporation. He also founded Breakthrough New York, a citywide organization that helps low-income students advance along the path toward college.
In addition to his professional efforts, Marks serves as vice chair of the Center for Urban Pedagogy, a nonprofit that uses the power of design and art to increase meaningful civic engagement. He has a Bachelor of Arts degree from Brown University and a Masters in Public Policy and Urban Planning from the Harvard Kennedy School.
Marks officially joins LISC NYC on November 3.