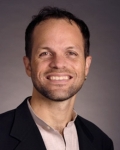 The Ford Foundation has announced the appointment of Xavier ("Xav") de Souza Briggs as Vice President of the foundation's program on Economic Opportunity and Assets. Briggs will oversee all of the program's global grantmaking and serve as an officer of the Board of Trustees.
One of three core areas of the foundation's work, the Economic Opportunity and Assets program works to promote economic fairness, advance sustainable development, and build just and inclusive cities in the United States, Latin America, Africa, Asia and the Middle East.
Briggs's appointment completes the foundation's senior program leadership team under new president Darren Walker. The appointments of Martín Abregú, Vice President of Democracy, Rights and Justice, and Hilary Pennington, Vice President of Education, Creativity and Free Expression, were previously announced.
"At every step of his career, Xav has combined a commitment to rigorous research and intellectual inquiry with a drive for practical, real-world solutions to the pressing problems of poverty, inequality and injustice," said Mr. Walker. "He is the ideal person to lead a new generation of accomplishment in this critical area of the foundation's work."
Briggs is currently the Associate Professor of Sociology and Urban Planning and Associate Head of the Department of Urban Studies + Planning at the Massachusetts Institute of Technology. A renowned author, commentator and educator, he has led groundbreaking research in economic opportunity, democracy and governance, and racial and ethnic diversity in cities and metropolitan regions.
His books include "The Geography of Opportunity" (Brookings, 2005) and "Democracy as Problem Solving: Civic Capacity in Communities across the Globe" (MIT Press, 2008), which examines efforts in the U.S. and other democracies — Brazil, India and South Africa — to lead change at the local level. His latest book, "Moving to Opportunity: The Story of an American Experiment to Fight Ghetto Poverty" (Oxford, 2010), won the best book of the year from the National Academy of Public Administration.
From January 2009 to August 2011, while on public service leave from the MIT faculty, Briggs served as Associate Director of the Office of Management and Budget in the White House. There, he oversaw a wide array of policy, budget and management issues for roughly half of the cabinet agencies of the federal government. "Xav will bring a passion for social justice, remarkable range of experience and expertise, and the admiration of colleagues from across every sector," added Walker. "We are very excited to welcome him to this leadership role at the foundation."
Earlier in his career, Briggs served as a community planner in the South Bronx, an adviser at the U.S. Department of Housing and Urban Development, and a faculty member in public policy at Harvard University's Kennedy School of Government. He holds an engineering degree from Stanford University, an M.P.A. from Harvard and a Ph.D. in Sociology and Education from Columbia University. He will begin his new position at the Ford Foundation in January.