Tuesday, December 5, 2017
Ford Foundation Appoints Roy Swan to Lead Mission Investments Portfolio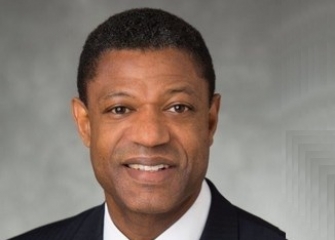 The Ford Foundation announced today the appointment of Roy Swan as director of its Mission Investments team based in New York. Swan will lead a dedicated team managing the portfolio announced in April, when Ford committed to invest $1 billion over the next ten years in mission-related investments (MRIs). His team also leads one of the nation's largest portfolios of program-related investments (PRIs), which Ford pioneered in the impact investing field. A well-respected investment and corporate executive with a passion for using finance to achieve social impact, Swan will begin his new position on January 4, 2018.
Before joining Ford, Swan held several high-level executive roles at Morgan Stanley, most recently serving as Managing Director and Co-Head of its Global Sustainable Finance team, which has committed over $13 billion in community development investments since 2010. Swan also served as the bank's Community Reinvestment Act (CRA) Officer, CEO of Morgan Stanley Impact SBIC, and Trustee of the Morgan Stanley Foundation.
"Roy brings such a wonderful balance of corporate investment and social impact experience to the foundation," said Darren Walker, president of the Ford Foundation. "We are truly fortunate to have him lead our growing team and push forward our commitment to mission investments."
Swan's extensive corporate experience also includes investment banking at The First Boston Corporation, Salomon Brothers, and JPMorgan/Hambrecht & Quist; corporate law at Skadden Arps; and financial management at Time Warner...