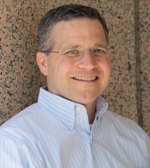 Arabella Advisors has announced the appointment of Elliot Berger as a Managing Director based in New York, NY.
"Elliot's deep experience in philanthropy and his skills in foundation management, next generation engagement, values-based investing and strategic grantmaking make him uniquely suited to help our clients maximize the impact of their resources," said Bruce Boyd, Principal and Managing Director of Arabella Advisors. "We are excited to have Elliot, a life-long resident of the New York region, leading our practice there and sharing his expertise with our clients around the country."
Berger brings to the firm 25 years of experience working with high-net-worth families to address the legacy of wealth, increase the impact of their giving and investments and pass on their values across multiple generations. Prior to joining Arabella, Berger held several positions over the last 14 years with the Merrill Lynch Private Client Group. He has also helped launch and implement global programs around social entrepreneurship.
"I am excited to join this unique team of individuals committed to strategic philanthropy," said Berger. "I look forward to applying my experience in high-engagement philanthropy to help Arabella's clients maximize the impact of their charitable assets."
Prior to joining Merrill Lynch, Berger served as a Director of Development at New York University's Stern School of Business and oversaw individual major gifts for all 13 divisions of NYU. He began his career at the Cystic Fibrosis Foundation and has also worked for the New Jersey Institute of Technology and the American Heart Association. 
A visiting lecturer at NYU's Center for Philanthropy, Berger has served on numerous boards and committees, including the Growth Philanthropy Network; Community Health Charities – Northeast; the Global Fund to Fight AIDS, TB, and Malaria; and the International Center for the Study of Radicalization.
Berger graduated with honors from Rutgers University, where he also earned his M.B.A.