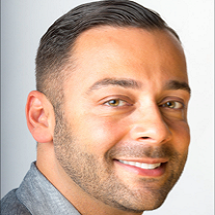 Edgar Villanueva Joins the Schott Foundation as Vice President of Programs and Advocacy
The Schott Foundation for Public Education is pleased to announce that Edgar Villanueva will join the team as Vice President of Programs and Advocacy effective June 1, 2015. In this role, Edgar will guide the Foundation's resource delivery strategy, including the provision of grantmaking, communications, network building, and policy advocacy supports.
Edgar has significant philanthropy experience, beginning his grantmaking career in 2005 as a Senior Program Officer at the Kate B. Reynolds Charitable Trust, a $600 million health equity-focused foundation in Winston-Salem, NC. Most recently, Edgar served as a Program Officer for the National and Midwest Portfolios at the Marguerite Casey Foundation in Seattle, managing a $30 million philanthropy portfolio focused on building capacity for progressive change through multi-issue movement building. In addition to grantmaking, he facilitated the development of foundation-sponsored networks to share knowledge, develop grassroots leaders, and organize constituencies of low-income families to pursue policy advocacy campaigns.
Edgar also brings executive director experience to his new role, having served in that capacity for Quality Enhancement for Nonprofit Organizations (QENO), a partnership between the University of North Carolina Wilmington (UNCW), philanthropic and civic organizations focused on providing capacity building to regional nonprofits and foundations. In 2011, he was named the founding Executive Director of the North Carolina American Indian Health Board, a statewide nonprofit working to advance health equity for American Indians through research, education, and advocacy.
For many years, Edgar has been a social justice advocate for youth and communities of color, and he has held leadership roles on various boards and advisory committees such as The Executives' Alliance to Expand Opportunities for Boys and Men of Color and the Robert Wood Johnson Foundation's Forward Promise National Advisory Committee.
Edgar earned a bachelor of arts from Jackson College of Ministries, a bachelor of science in public health from The University of North Carolina at Chapel Hill and a master of health administration from the UNC Gillings Global School of Public Health. He is a native of North Carolina and an enrolled member of the Lumbee Tribe.