Wednesday, February 22, 2017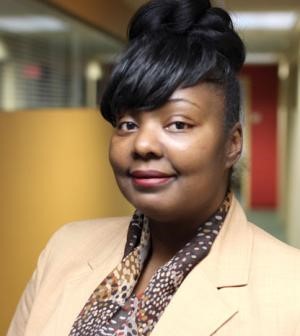 DeQuendre Neeley-Bertrand Joins the Schott Foundation  as Communications Director
The Schott Foundation is pleased to announce that DeQuendre Neeley-Bertrand has joined Schott as Communications Director. In this role, DeQuendre will work to advance the foundation's mission and raise its profile, working with a team of communications strategists to develop comprehensive messaging and media outreach plans. DeQuendre also serves as a strategic communications advisor to one of the foundation's partners, the Education Justice Network.
Before joining Schott, DeQuendre served as Communications Director for the Center for the Study of Social Policy, a Washington, DC-based think tank dedicated to shaping policy, reforming public systems and building the capacity of communities. DeQuendre has 20 years of experience in various writing, editing and communications management roles, with positions at daily newspapers, nonprofit organizations and government agencies. Her work has been honored by the American Society of Newspaper Editors, the National School Public Relations Association, the Association of Marketing and Communication Professionals, Association Media & Publishing and the National Association of Government Communicators.
DeQuendre is an educator, having taught courses at the high school and community college levels, and she is a proud adult literacy tutor for the Prince George's County Literacy Council. She holds a bachelor's degree in journalism from New York University and a master's degree in sociology from The George Washington University.
"We're excited to have DeQuendre join our team during this critical season," said Schott President and CEO John H. Jackson. "Her communications skills and years of experience will help both the foundation and our grantee partners expand our reach and efforts to create healthier living and learning communities which provide all students an opportunity to learn."