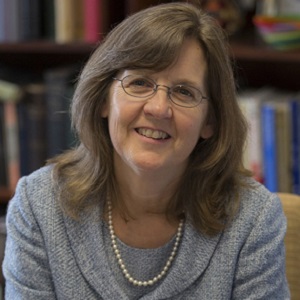 Cristle Collins Judd Named Senior Program Officer at Andrew W. Mellon Foundation
The Andrew W. Mellon Foundation announced the appointment of Cristle Collins Judd as a Senior Program Officer in Higher Education and Scholarship in the Humanities. Judd will join the Foundation on September 1. 
Judd has been Dean for Academic Affairs, Chief Academic Officer, and Professor of Music at Bowdoin College since 2006. During her tenure at Bowdoin, she oversaw the hiring of nearly 40 percent of the current faculty as well as leaders for the Library, the Museum of Art, the Registrar's Office, and many staff who support Bowdoin's academic program.   Judd worked with faculty to develop and implement new programs to strengthen diversity, governance, and work-life balance.  She also led the college's efforts to enhance the humanities, bolster the arts, improve academic facilities and technological capabilities, launch a digital and computational studies initiative, and shape a renewed focus on environmental and coastal studies.
Judd is a distinguished musicologist.  Prior to her work at Bowdoin, she was on the faculty of the University of Pennsylvania for 13 years, where she obtained tenure. She studied music performance at Rice University and earned a PhD in Music Theory and Analysis at King's College, University of London.  She also taught at universities in the UK and Australia for five years.
As a senior program officer, Judd will work on a range of grants and initiatives supporting liberal arts colleges, doctoral education, advanced scholarship, and the public humanities.  
"We are delighted that Cristle Collins Judd has elected to join the Mellon Foundation as a senior program officer," said Mellon Foundation President Earl Lewis. "A noted scholar, experienced administrator, accomplished leader, she knows both the liberal arts college and research university worlds, which we deem an invaluable asset. We know she will richly enhance the Foundation's work."
Stated Judd: "I am deeply honored to be joining the Andrew W. Mellon Foundation.  Having experienced firsthand the profound and transformative effects of the Foundation's grant making for colleges and universities, I very much look forward to working with colleagues at the Foundation in this critical support and advocacy for the arts and humanities in higher education."