Wednesday, November 8, 2017
A Creative Approach to Advocacy: How One Foundation Tackles a Complex Issue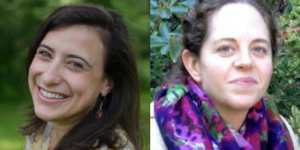 By Judith Smith, Program Director and Erica Brody, Program Officer
This post is the second in a two-part series on funding creatively. It features the work of the Poses Family Foundation, a family foundation that advocates on behalf of people with disabilities.
As funders, we invest in impact. Yet, like so many others, we've found that oftentimes, creating change at a systems level can be difficult—especially when the issues we are trying to solve are multifaceted.
In our last post, we summarized a few of the key ways that the Poses Family Foundation (PFF) approaches advocacy and focused on how we tackle issues with an understand-first and collaborative orientation with an example from Understood.org.
Thinking outside of the typical grant-making playbook has allowed us to advocate for people with disabilities in creative ways. Our support for large-scale market research has helped PFF and its partners understand and communicate the challenge and bring others into our cause. In our second installment will focus on how we find value in partnerships with an example from one of our initiatives, The Workplace Initiative.
The Workplace Initiative
Through the Workplace Initiative, PFF strives to close the employment gap for people with disabilities, the largest untapped labor pool in the country. (Two-thirds of working-age people with disabilities are not employed.) When seeking employment opportunities, people with disabilities face barriers at every step – a government/nonprofit support system that is fragmented and difficult to navigate, pervasive stigma and fear surrounding the abilities of people with disabilities, and limited knowledge and availability of workplace adjustments to provide the necessary scaffolding for success.
In order to remove barriers for people with disabilities to have successful careers, PFF has built a national coalition of other foundations, companies, nonprofits and government agencies—about 275 partners in total. PFF provides funding and advising support to nonprofits that are working with companies to amplify disability as a critical component of diversity. To date, we've helped people with disabilities secure meaningful employment by taking an "understand-first" approach and through the strong collaborations we've built, nationally and in New York City.
National partnerships
On a national scale, we've addressed the challenges to employment for people with disabilities by partnering with large-scale, national companies to build robust disability inclusion programs. To do this, we identify high performing national nonprofits that are dedicated to advancing corporate disability inclusion. Through funding and consulting support, we build the capacity of these nonprofits to design and implement comprehensive employment and inclusion programs for people with disabilities - for companies of all sizes and across all industries.
An example of one of our innovative national partnerships is the US Business Leadership Network's (USBLN) Going for the Gold (GFG) program.  Looking to explore new models to accelerate disability employment within major corporations, PFF worked with USBLN to create this first-of-its-kind multi-company cohort, which is now supported by PFF, the May and Stanley Smith Charitable Trust, Institute for Career Development (ICD) and contributions from the participating companies. Led by a team of USBLN subject matter experts, the cohort launched in 2014 with six companies: Boston Scientific, CSX, General Motors, Grainger, McKesson, and TD Bank. Since then, it's expanded to include Facebook, 3M, Qualcomm, Amazon, Bank of America, BAE Systems, Dupont, MasterCard and Thomson Reuters.  Comcast/NBC Universal and Pacific Gas and Electric will join the GFG Program in 2018.
The Going for the Gold cohort model facilitates the exchange of ideas, lessons learned and best practices among participating companies with outstanding results. So far, 3,000 individuals with disabilities have been hired as a result of the initiative.
Local collaborations
While the Workplace Initiative's impact spans across the United States, we have been working closely with partners right in our backyard to support job seekers with disabilities. We know that the number of New Yorkers with disabilities in the workforce today is less than it was prior to the signing of the ADA 26 years ago. Although there are a number of reasons for this, the fragmentation of the field, and the lack of collaboration and connectivity among the organizations that support job seekers with disabilities, is a core barrier. So, PFF worked with the Mayor's Office for People with Disabilities (MOPD), The Kessler Foundation, and ICD-NY to help launch a collaborative solution: NYC: AT WORK.
MOPD leads NYC: AT WORK and plays an intermediary role–at the intersection of supply and demand–which is unique for employment coalitions. MOPD coordinates all of the organizations and systems that support job seekers with disabilities—including non-profit service providers, high schools, community colleges, and colleges and universities—forming a robust talent pipeline for the over 50 employers that have made a commitment to the project. This structure will make it possible for businesses to hire at scale, while also fostering collaboration among players who typically compete with one another or who have struggled to overcome entrenched silos.
With our partners, we've been able to demonstrate the importance of hiring job seekers with disabilities. And, together, we've been able to increase funding for the field. In fact, for our many of our foundation, government and company partners have made financial investments to our projects resulting in a nearly 2:1 match of PFF's grant dollars.
Through our work with Understood.org and The Workplace Initiative we have been able to apply our key approaches to support people with disabilities to secure meaningful work.  We hope that our learnings will inspire others to take a creative approach to funding by understanding the challenges and building unique cross-sector collaborations.
If you would like to learn more or get involved in this effort, please contact Judith M. Smith @ Jsmith@posesfamilyfoundation.org.