Thursday, September 7, 2017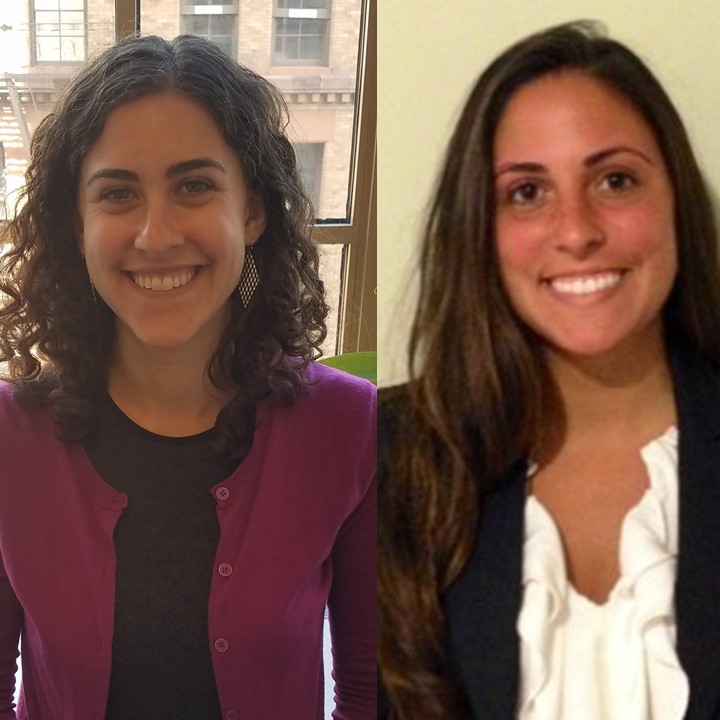 A Creative Approach to Advocacy: How One Foundation Tackles a Complex Issue
By Sara Adelsberg, Program Manager and Katina Mountanos, Program Manager, Poses Family Foundation
This post is the first in a two-part series on funding creatively. It features the work of the Poses Family Foundation, a family foundation that advocates on behalf of people with disabilities.
As funders, we invest in impact. Yet, like so many others, we've found that oftentimes, creating change at a systems level can be difficult—especially when the issues we are trying to solve are multifaceted.
Thinking outside of the typical grantmaking rule-book has allowed us to fund and advocate for people and causes in creative ways. While we continue to learn and improve how we work, we have summarized a few of the key ways that we approach advocacy in an area where the Poses Family Foundation (PFF) has invested for over five years: helping people with disabilities. Our key approaches are as follows:
1.      Have an "understand-first" orientation: Understanding the problem we are trying to solve is the beginning to building a solution. For example, investing in large-scale research with key stakeholders throughout the lifecycle of a program has been an important aspect in learning about or reshaping a solution.
2.      Value partnerships: Taking a collective approach to problem-solving has been a consistent tenant of our advocacy work. With two of our initiatives, Understood.org and The Workplace Initiative, we have acted as a convener for funders, nonprofits, and government agencies.
This post will focus on how we approach issues with an understand-first and collaborative orientation with an example from Understood.org. The next post will share how we use the same key approaches through the lens of The Workplace Initiative.
One of PFF's early goals was to support parents of the 1-in-5 kids with learning and attention issues, and enable them to access to the kind of resources usually only available to a few.
Research to support and inform the field
Starting in 2011, we conducted research – from literature reviews to one-on-one interviews, focus groups and an in-depth survey with more than 2,200 parents – to better understand how to best support families and the field. Through this research we learned that, despite the prevalence of learning and attention issues, parents often felt isolated, overwhelmed, and unsure of where to find accurate, trusted information to help their child. The field was under-resourced and the organizations dedicated to this cause were under-connected.
So, PFF brought together 14 other organizations, including operating nonprofits and funders – all united by their commitment to support kids with learning and attention issues – to create Understood.org. This free online resource and community empowers millions of parents through personalized resources, daily access to experts, interactive tools and a supportive online and on-the-ground community. Today, Understood.org is supporting about 2 million parents per month. It is operated by one of the founding nonprofits, the National Center for Learning Disabilities (NCLD), on behalf of the collective. PFF continues to support the Understood.org partnership and vision for impact.
Collaboration for impact
PFF supports in-person and virtual convenings with the 15 founding partners multiple times a year. The group discusses timely issues affecting those we serve, opportunities to collaborate, and ways to leverage the power of shared voice. These meetings are critical for rallying the group around shared goals and catalyzing our joint approach to advocacy.
The unique nature of the problem has informed the tactics we use. One in five kids has a learning or attention issue, yet too many parents and adults in a child's life still struggle with how to support them. Given this, the founding partners try to think creatively about their roles in raising awareness, often with an eye towards marketing. For example, the collective created "key messages" about learning and attention issues to increase understanding and reduce stigma. After the 15 founding partners aligned messaging, PFF funded market research to test these messages with key stakeholders. The Ad Council, a nonprofit that produces, distributes and promotes campaigns for positive social change, agreed to work with Understood.org. Our partnership with the Ad Council has led to over $100M in donated media to date.
Understood.org's partners are using these marketing assets and research to demonstrate a need for support, advocate for funding, and deepen their supports for kids with learning and attention issues. We continue to raise awareness about learning and attention issues with the goal of bringing attention to our cause and engage others in our mission.
Stay tuned for our next post in the series, as we share further learnings on funding creatively.