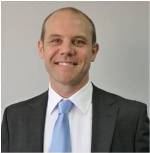 Dr. Adam Elshaug, MPH, Ph.D, has become The Commonwealth Fund's first Visiting Fellow, beginning in mid-August 2012 through June 2013. Dr. Elshaug was a 2010-11 Commonwealth Fund Harkness Fellow in Health Care Policy and Practice, based at the Agency for Healthcare Research and Quality in Maryland. During his current stay as a Visiting Fellow, he will be independently funded via an Australian National Health and Medical Research Council (NHMRC) Sidney Sax Fellowship in the Department of Health Care Policy at Harvard Medical School. These fellowships were established to provide full-time training in public health research, both overseas and in Australia, for persons of outstanding ability. The Fellowships awarded to three Australians annually are for 4 years, the first 2 of which are spent overseas and the remaining 2 in Australia.
Dr. Elshaug is a health service and policy researcher with expertise in the area of identifying and critically reviewing the use of low-value health care services. He has made a commitment to collaborate and consult closely with federal and provincial government health agencies, researchers and other third-party payers in Australia and internationally (Spain, Canada, the United States) to advance policy reform in this area.
Dr. Elshaug also has experience evaluating major submissions by pharmaceutical manufacturers and industry sponsors seeking eligibility for public subsidy via Australia's Pharmaceutical Benefits Advisory Committee and Medical Services Advisory Committee processes. He serves as Associate Editor for BMC Health Services Research and has published in journals such as the British Medical Journal, New England Journal of Medicine, BMJ Quality & Safety and the Medical Journal of Australia. Dr. Elshaug will also continue to manage staff in Australia on a NHMRC-funded low-value project for which he is Co-Chief Investigator, managed by his home institution, The University of Adelaide.