Tuesday, January 19, 2016
Co-Chief Investment Officer of Carnegie Corporation of NY Meredith Jenkins Goes to Trinity Wall Street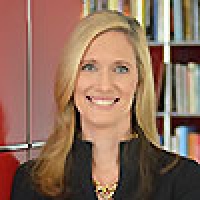 Meredith Jenkins, Co-Chief Investment Officer of Carnegie Corporation of New York, who helped grow the investment portfolio of the foundation's $3.3 billion endowment into a top-tier performer for the nonprofit sector, will step down effective March 4, 2016.
Jenkins is leaving Carnegie Corporation after 16 years to assume the newly-formed position of Chief Investment Officer at Trinity Wall Street. She will create and lead the church's first in-house investment team, shepherding the institution's endowment and real estate portfolio in order to advance Trinity's global ministries, which include social justice and reconciliation, education, music, strengthening neighborhoods, and feeding the hungry. 
Jenkins joined Carnegie Corporation in 1999 as President Vartan Gregorian's second hire for a new investment team under the Corporation's first Chief Investment Officer, Ellen Shuman. At the time, the endowment stood at $1.8 billion and was primarily focused on a balanced portfolio of public equities and fixed income.
"I would like to congratulate Trinity Wall Street for its wise decision to recruit Meredith Jenkins. She is a consummate professional, an exemplary colleague, and a born leader," said Gregorian. "Carnegie Corporation has a long history as a laboratory for executive talent and leadership, and Meredith is one such leader. We are very proud of her."
Jenkins was named Co-CIO in 2011, sharing oversight responsibilities with Co-CIO Kim Y. Lew. Jenkins helped diversify the portfolio with alternatives such as private equity, hedge funds, and emerging markets exposure, often drawing insights from Carnegie Corporation's program experience in areas including Africa and Russia. She helped select top fund managers and build a successful eight-member team.
"Meredith has been an invaluable leader for the Corporation's investment team," said Thomas H. Kean, former Governor of New Jersey, and Chair of the Board of Trustees of Carnegie Corporation. "Her stewardship, including an expertise in the Asian financial markets, contributed to a period of change and remarkable growth in the endowment, which allowed us to expand the foundation's grantmaking and better support Andrew Carnegie's mission of doing real and permanent good in this world."
"In their role as Co-CIO, Meredith Jenkins and Kim Lew provided a stellar example for the industry in terms of investment strategy, shared oversight, risk management, and due diligence," said Carnegie Corporation Trustee Geoffrey T. Boisi, Chairman of the Corporation's Investment Management Committee and Chairman and CEO of Roundtable Investment Partners LLC. "Meredith's stewardship has been instrumental in attracting and developing one of the best performing teams in the sector, which has left the endowment well positioned for continued success."
In reflecting on her tenure, Jenkins said, "Throughout my time at Carnegie Corporation, I have loved my job because my efforts have supported our program work to improve education in the United States and Africa, promote international peace and security, and strengthen U.S. democracy. I am looking forward to, and am excited and motivated by, the opportunity to contribute to Trinity's legacy and to support the church's mission.
Jenkins added, "I would not have been able to even contemplate this decision if I did not feel as confident as I do in the current team and Kim's leadership."
Throughout Jenkins' and Lew's leadership, Carnegie Corporation consistently performed in the top quartile of its peer universe, according to Cambridge Associates' benchmark of Nontaxable Institutions Over $1 Billion as measured over the course of the one-, five-, and ten-year periods.
"I have had the immense pleasure of partnering with Meredith for the past four years as Co-Chief Investment Officer," said Lew. "During this time, we developed a culture of shared responsibility and devil's advocacy that permeates our tight-knit team and is the foundation of our success. We are forever grateful to Meredith for her insights and investment acumen, and we look forward to continuing to partner with her and her new team at Trinity Wall Street."
Effective March 4, Lew will assume the role Chief Investment Officer of the Corporation.  "We are delighted and honored to have a truly exceptional and talented leader such as Kim Lew, and I am grateful to have her on my team.  She has served the Corporation with distinction, imagination, hard work, and dedication. The Corporation is in good hands. Tom Kean, Geoff Boisi, the Board, and staff welcome Kim in this capacity," said President Gregorian.
Prior to joining Carnegie Corporation, Jenkins held positions at Sanford C. Bernstein & Co. and at Goldman Sachs. She received a BA in English Language and Literature, with Distinction, from the University of Virginia, where she was elected to Phi Beta Kappa. She has an MBA from Harvard Business School. Jenkins is an active volunteer and serves on the board of the University of Virginia Investment Management Company, the University of Virginia Alumni Association Board of Managers, and the Investment Committee and Board of Trustees of The Wenner-Gren Foundation.
Prior to joining the Corporation in 2007, Lew spent seven years as senior manager of private equity for the Ford Foundation. In this role, she was responsible for managing the foundation's investments in venture capital and buyout funds. For the five years prior to that, she was the technology portfolio strategist for Ford. Lew earned a BS from the Wharton School of the University of Pennsylvania, and an MBA from Harvard Business School. Additionally, she was awarded her Chartered Financial Analyst designation in 1996.