Christine Heenan Joins The Rockefeller Foundation as Vice President for Policy, Partnerships and Communications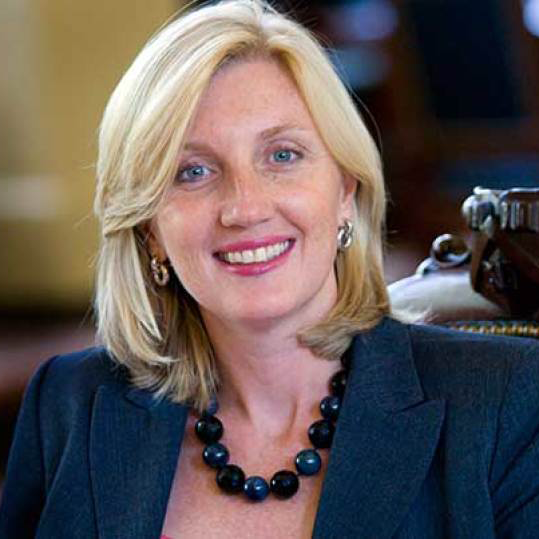 The Rockefeller Foundation today announced that Christine Heenan, founder and president of Clarendon Group and former vice president of public affairs and communications for Harvard University, will join the Foundation as vice president for policy, partnerships and communications. In the role, Heenan will lead the Foundation's efforts to partner with governments, civil society, entrepreneurs, and corporations to advance its mission and goals, in addition to directing communications, policy, regional and strategic partnerships, program influence and Bellagio Center convenings and events. Heenan will report directly to Dr. Rajiv J. Shah, president of the foundation.
Heenan's work will provide vision and strategy for how The Rockefeller Foundation engages with partners and stakeholders, advising the President and senior leaders across the organization on how best to advance the Foundation's key initiatives designed to benefit humanity. She will oversee a team responsible for strategic partnerships, media relations and digital communications, policy development and government relations, global convenings, and global and programmatic influence. In addition, Heenan will have oversight for the development and implementation of the Foundation's grant-funded strategic opportunities portfolio.
"The Rockefeller Foundation continues to bring together exceptional people devoted to solving the world's toughest challenges. As we chart a bold, new course for the next decade and beyond, I am pleased to welcome Christine Heenan into our family," said Dr. Rajiv J. Shah, president of The Rockefeller Foundation. "Christine understands the power of policy and partnerships to deliver positive change. Her leadership will help us leverage the Foundation's influence, convening power, and legacy as we accelerate breakthroughs in health, food, energy, and jobs to ensure the benefits of progress and prosperity are shared by all."
"For more than a century, The Rockefeller Foundation has built relationships and credibility across organizations, disciplines and regions," said Christine Heenan. "At a time when creating real and sustainable change will call on more than one organization or solution, the need to gather great thinkers, harness ideas, and combine resources has never been greater. I am thrilled to be joining Raj and his team to help bring together the best of partnership, influence, communications, and policy to achieve greater impact."
Heenan, founder and president of the Clarendon Group, is called upon for her expertise in strategy, communications, crisis management, education and health policy built over decades of work with leadership teams of some of the nation's most notable and influential global organizations. She has served as an advisor for the Bill and Melinda Gates Foundation, the Ballmer Group, the Broad Institute, philanthropist Donald Sussman, and other leaders. She remains an advisor to Harvard University, where she served as vice president for public affairs and communications from 2008 to 2015...