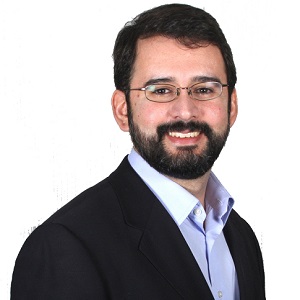 Chris Cardona to Run Ford Foundation's Philanthropy Sector Portfolio
The Ford Foundation is resuming its grantmaking in support of the philanthropic sector in the U.S, and Chris Cardona will be the new program officer for this work. Chris will be responsible for programming the foundation's philanthropy portfolio in the U.S. and engaging with the philanthropic community on issues impacting our sector.  He will also work with our global offices as they engage with philanthropy in their regions.
Chris has a deep understanding of and commitment to philanthropy.  He joins us from TCC Group, where he leads philanthropic services for the consulting firm specializing in strategy, capacity building, and evaluation for the social sector. Since joining TCC Group in 2008, Cardona has led projects for clients including Gates Foundation, Carnegie Corporation, Hartford Foundation for Public Giving, Health Care Foundation of Greater Kansas City, Echoing Green, Jack Kent Cooke Foundation, Margaret A. Cargill Foundation, and many others. From 2004 to 2007, Chris worked at Hispanics in Philanthropy, where he last served as program director for the Northeast, managing seven grantmaking sites and developing and implementing fundraising strategies. 
From 2000 to 2004, Chris was country coordinator in the Department of Political Science at the University of California at Berkeley. While pursuing doctoral studies full-time, he co-managed the execution in Santiago, Chile of a multi-country survey project, investigating the impact of changes in the world of work on citizen participation. Chris also served as a consultant to grantmaker affinity groups. 
Chris is a 1995 graduate of Williams University, where he graduated cum laude with a degree in Political Science. He also received a masters and Ph.D in Political Science from the University of California at Berkeley.