Thursday, February 12, 2015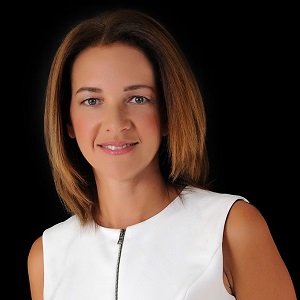 Cheryl Green Rosario Named Executive Director of The ZAC Foundation
The ZAC Foundation, (TZF) a nationally recognized water safety advocacy and education foundation, announced that it has named Cheryl Green Rosario as Executive Director. Ms. Rosario previously worked for The American Express Foundation, where she oversaw the global strategic direction and implementation of the organization's Arts and Culture and Historic Preservation portfolios as the Director of Philanthropy. Prior to The American Express Foundation, Ms. Rosario led key initiatives in other corporate philanthropy settings as well as nonprofits that impacted communities in need and those with disabilities.
"We are confident that Cheryl's personal dedication to water safety, strong philanthropy and non-profit background and solid record of institutional leadership will be instrumental in taking The ZAC Foundation to the next level," said Karen and Brian Cohn, Co-Founders of The ZAC Foundation. 
Since the passing of their 6-year-old Zachary in 2007, the Cohns have devoted their lives to ensure children and families have the tools they need to always be water safe through the family's foundation – The ZAC Foundation – named in honor of their son.  
Through its mission, TZF has been able to help educate nearly 4,000 children nationwide with its ZAC Camps, touch tens of millions of families with Zachary's story through the media, and create a community of water safety advocates from coast to coast.  All of TZF's work is done in Zachary's memory, as TZF works to reach as many children and families as possible with its safety message. 
"Drowning reaches every community and every demographic, and because I experienced a frightening water incident when I was young, I'm even more emboldened by the Cohns and their mission to help educate families and children everywhere to advance water safety," said Ms. Rosario. "TZF has built a strong network of partnerships with first responders, pool operators, industry leaders, parents and caretakers and touched tens of millions of families with Zachary's story. I look forward to building upon these accomplishments as we work to make sure every child is safe in and around water."