Tuesday, October 25, 2016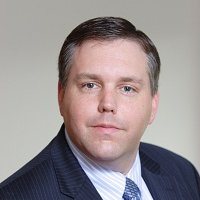 Chad Shearer Promoted to Vice President for Policy at United Hospital Fund 
New York, NY, October 25, 2016—Chad Shearer, director of the Medicaid Institute at United Hospital Fund, has been promoted and will now serve as vice president for policy as well as leading UHF's Medicaid work.
Mr. Shearer joined UHF in 2014, coming from the Woodrow Wilson School of Public & International Affairs at Princeton University, where he served as deputy director of the Robert Wood Johnson Foundation's State Health Reform Assistance Network, a project coordinating technical assistance to 11 states on the implementation of the Affordable Care Act's coverage expansion provisions. He was also a lecturer in public affairs at the university, teaching a capstone policy workshop.
Earlier, he was senior program officer at the Center for Health Care Strategies, where he helped shape its Medicaid Leadership Institute, an intensive training program for selected state Medicaid directors. Before that, he served as legislative director for Congressman Pete Stark, who was chairman of the Ways and Means Subcommittee on Health.
Mr. Shearer holds both a law degree and a master's in health administration from the University of Iowa.
"Chad has done an excellent job leading United Hospital Fund's Medicaid work over the past two years, and we are pleased that his role has now been broadened to oversee our Innovation Strategies Initiative, Children's Health Initiative, and Health Insurance Project," said Jim Tallon, president of the United Hospital Fund.
About the United Hospital Fund: The United Hospital Fund is an independent, nonprofit organization working to build a more effective health care system for every New Yorker.
About the Medicaid Institute: The Medicaid Institute at United Hospital Fund provides information and analysis explaining New York's Medicaid program, with the goal of helping all stakeholders redesign, restructure, and rebuild the program.