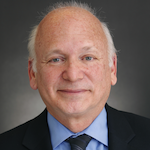 The Century Foundation Jeff Madrick as a senior fellow. Madrick is the Director of the Bernard L. Schwartz Rediscovering Government Initiative, which will now be housed with TCF.
The Rediscovering Government Initiative was launched in 2011 by Madrick to put forward ambitious, evidenced-backed ideas for government policies that would reverse the negative outcomes arising from decades of efforts to weaken the public sector. Under Madrick, the initiative has sponsored conferences and commissioned reports addressing such challenges as job creation, financial regulation, and infrastructure investment.
Madrick is also the author of more than a half-dozen books, including The Age of Greed and The Case for Big Government. A regular contributor to the New York Review of Books, Madrick has been a leading and prescient critic of the anti-government narrative that dominated public discourse beginning in the 1980s. He returns to TCF, where he edited a collection of essays titled Unconventional Wisdom (2000) and wrote the TCF book Why Economies Grow (2002), after spending three years with the Roosevelt Institute. 
"Jeff Madrick's rigorous, clear-thinking incisiveness about government policy personifies The Century Foundation's institutional mission," said Greg Anrig, TCF's acting co-president. "His own writing, combined with his leadership of the Rediscovering Government Initiative, will greatly enhance our efforts to promote compelling ideas for restoring economic opportunity and security for all Americans."