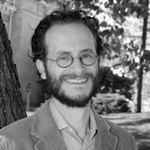 The Century Foundation has announced the addition of Michael Likosky as Senior Fellow. Likosky founded and directed the Center on Law & Public Finance at New York University, and was Senior Fellow at the Institute for Public Knowledge.
"We are thrilled to have Michael Likosky join our team," said Janice Nittoli, President of The Century Foundation. "Infrastructure investment is an essential way to grow our way out of our economic slump while building for our future and few know more about the nuances of how to do that right than Michael."
Likosky has written five books on infrastructure, energy, financial crisis and reinvestment, high tech and industrial growth, oil and gas, mining, and political risk: Obama's Bank (Cambridge); Law, Infrastructure and Human Rights (Cambridge); Transnational Legal Processes (Cambridge); Privatizing Development (Martinus Nijhoff); and The Silicon Empire (Ashgate). Likosky was Professor of International Economic Law at the University of London, and has held posts and fellowships at Oxford Law, NYU Law, Fordham Law and Wisconsin Law.
Likosky is an expert on public-private partnerships to the Organization for Economic Cooperation and Development, the Clinton Global Initiative, the United Nations Conference on Trade and Development, and the World Investment Reports. He convenes the Reinvesting in America Series, which partners with the OECD, Partnership for New York City, Citizens Budget Commission, Building America's Future and others. Likosky also co-chairs the Task Force to Modernize California's State Infrastructure Bank at the direction of Governor Edmund G. (Jerry) Brown, Jr. and advises U.S. senators and house members, U.S. treasury, governors and mayors on partnerships.
"The Century Foundation has a long and deep history of high-impact policy and is a perfect place for me to continue working on issues of infrastructure and investment," Likosky said. "The choices we make today — whether we invest, where we spend and on what — will impact the American and global economy for generations."