The Long Island Community Foundation recently named two new members to its Board of Advisors—Cathleen Colvin of the Pall Corporation and A.J. Caro of Arrow Security.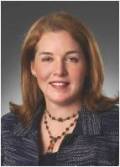 Cathleen Colvin is the Assistant General Counsel at the Pall Corporation, a global manufacturer of innovative and sustainable filtration and purification systems. Colvin is a graduate of Yale University and Fordham University School of Law, and has more than 20 years experience as a corporate attorney. Colvin worked as an NGO volunteer in Venezuela promoting rural development and health programs for women and children. She started her legal career as an associate in the International Project Finance Department of Shearman & Sterling in New York, subsequently serving as Foreign Legal Consultant for Baker & McKenzie in Santiago, Chile, and in-house Corporate Counsel for the Independent Film Channel in Jericho, NY. She currently serves on the Executive Boards of the Oyster Bay Civic Association and the Advisory Board of Friends of the Bay, a local environmental group. She is a Girl Scout leader and member of the Girl Scouts of Nassau County. Colvin was the recipient of the Juliette Lowe Award of Distinction in 2011 in recognition of her role in establishing the Science & Technology Mentor Program at Pall Corporation. Colvin is raising three children, and is an active member of the community in her hometown of Oyster Bay.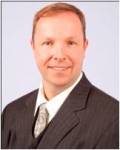 A.J. Caro is the CEO of Arrow Security, a national, fast-growing and award-winning security solutions company, headquartered in Bohemia, NY. In 2004, Caro created the Bridge Business & Property Brokers, Inc., one of the largest business brokerage firms in the region and shortly after acquired interests in marketing, home health care and travel nursing. He is listed on LIBN's Top 40 Under 40 Rising Stars list and was honored at the 2005 Inspirational Ball for his achievements and inspiration to others. Caro's forward thinking and leadership has driven each venture to astronomical success, drawing accolades from the media on several occasions, including Fox Business Network, Inc. Magazine, Newsday and Long Island Business News. His professional affiliations include the Suffolk County Workforce Investment Board and the Greater Long Island Clean Cities Coalition. Caro was born and raised in West Islip, New York. He currently lives with his wife and four children in Smithtown, New York.