The Brooklyn Community Foundation, the largest charitable fund in New York City's most populous borough, has announced the election of two new members to its Board of Directors: Michael Sherman, a Managing Director at Barclays Capital's Investment Banking Division, and Claire Silberman, a philanthropist and former lawyer. The Community Foundation also announced the addition of Alex Villari to its staff team to lead development and external affairs.
"It's an exciting time for Brooklyn, and an exciting time for local philanthropy," said Brooklyn Community Foundation President Marilyn Gelber. "We're amplifying our efforts, building our leadership, and strengthening our operations, to make local giving and service an essential part of life in Brooklyn. Our mission is simple—to get more Brooklynites to 'do good right here.' We look forward to the invaluable insight and contributions Michael, Claire and Alex will bring to our work."
Michael Sherman has advised companies such as Ford Motor Company, Microsoft Corporation and UPS. Before becoming an investment banker, Sherman practiced law at Cleary, Gottlieb, Steen & Hamilton in both New York City and Hong Kong. He also served as a U.S. Peace Corps Volunteer in Thailand. Born in Brooklyn, he is a graduate of Brooklyn Friends School, the University of Pennsylvania and Harvard Law School. He lives in Cobble Hill with his wife and two daughters, and previously served as a board member of the Brooklyn Heights Montessori School. "I believe the Community Foundation serves a crucial role in many Brooklyn neighborhoods, providing support to organizations doing great work and making Brooklyn a better place to live," said Sherman. "I hope to be a part of helping the Brooklyn Community Foundation grow alongside the great borough it serves."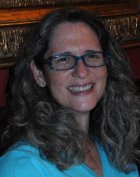 Claire Silberman Claire Silberman practiced corporate litigation and banking law until 1997. She serves on several local and national nonprofit Boards of Directors, including the Eagle Academy Foundation and the Stanford Law School Board of Visitors. Silberman's philanthropy is focused on at-risk populations, progressive organizations and environmental groups. She volunteers with the Stanford University Center on Philanthropy and Civil Society and serves on the Citizens Union of the City of New York's Board of Directors and State Affairs Committee. Silberman holds a B.A. and J.D. from Stanford University. She is a resident of Brooklyn Heights, where she has lived with her husband and children since 1988. "I'm excited to be involved with an organization like the Brooklyn Community Foundation, not only because of its borough-wide reach, but also because of its work to expand how the New York City philanthropic community approaches giving and impact," said Silberman. "Brooklyn has so much to offer—and the nonprofits serving it deserve the attention and support that the Community Foundation is helping to provide. I'm honored to be part of the BCF 'family'."
Alex Villari joins the Brooklyn Community Foundation as Vice President of Development and External Affairs, to play the lead role in achieving the Community Foundation's aggressive annual fundraising goals. Previously, Villari was Senior Director of Institutional Advancement and Principal Giving at New York Public Radio. He has also held posts at Columbia University Medical Center, the Whitney Museum of American Art, New York Academy of Sciences and St Michael's Episcopal Church. He is a graduate of Columbia University. A resident of Brooklyn since 1995, Villari now lives in Park Slope with his wife and their young son.