Wednesday, December 2, 2015
Brooklyn Community Foundation Announces New VP of Programs Kaberi Banerjee Murthy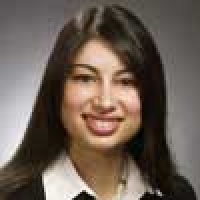 BROOKLYN – Brooklyn Community Foundation is pleased to welcome Kaberi Banerjee Murthy as the organization's new Vice President of Programs. Kaberi will oversee the Foundation's strategic initiatives and grantmaking programs focused on the borough's youth, neighborhoods, and nonprofit capacity.
Kaberi brings 15 years of philanthropic experience at the local, regional, and national level. She previously served as Vice President of Education at the Social Impact Exchange. Prior to that, she was Program Director at Crown Family Philanthropies and Senior Program Officer for Education at the Picower Foundation in New York. She has also been a philanthropic advisor at Hemenway & Barnes in Boston and a program officer for the Lloyd A. Fry Foundation in Chicago. 
Kaberi has served as a philanthropic consult for Ford Foundation's GrantCraft, Grant Management Associates, and the Council on Foundations. She is a graduate of Carleton College and holds a Masters of Education from Harvard University, with a focus on planning and social policy. She is on the Board of the Crossroads Fund and is a past Board Member for Grantmakers in Education, Resource Generation, Casa Myrna, and Sakhi.