Wednesday, February 22, 2017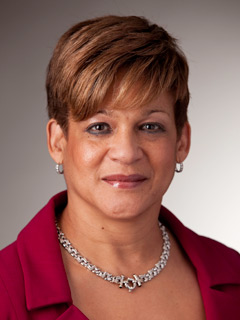 Arlene Isaacs-Lowe Named New President of the Moody's Foundation
The Moody's Foundation is pleased to announce the appointment of Arlene Isaacs-Lowe as the next President, effective April 1. 
Arlene is a long-standing colleague at Moody's and has had a distinguished career. She is currently a managing director in London where she oversees commercial business in Europe.  She started her career at Moody's as an analyst on the real estate and insurance teams. Arlene is a graduate of Howard University (BBA in Accounting) and has also been named to Howard University's Board of Visitors.  She holds an MBA, summa cum laude, from Fordham University. No stranger to dedicated community service, Arlene has also served on several not-for-profit and academic boards including Enterprise Community Investments, NYSSCPA Career Opportunities in the Accounting Profession and Howard University School of Business Board of Visitors.
Arlene serves on the board of the Executive Leadership Council, which is committed to advancing the role and contributions of black executives and preparing the next generation of corporate leaders. Arlene has a passion for developing leadership in women and has long been an enthusiastic supporter of the Foundation's activities.
As the Moody's Foundation reaches its 15th year, there is much history to celebrate and there is also tremendous opportunity to look ahead to determine how The Moody's Foundation will continue to reflect and support Moody's corporate values as the business continues to evolve.
Arlene will be a strong, compassionate and successful president of the Moody's' Foundation.