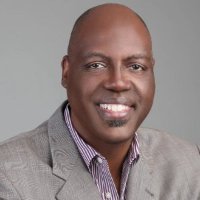 Arcus Announces Appointment of Randall Miller as Global Religions Director
The Arcus Foundation, a global foundation promoting respect for diversity among peoples and in nature, announced today the appointment of Randall Miller as Global Religions Director.
In his role, Miller will lead efforts to strengthen the capacity of religious advocates to assume leadership roles in the global pursuit of lesbian, gay, bisexual, and transgender (LGBT) equality. Among his major areas of focus will be strengthening the capacity and coordination of religious leaders and faith activists who work to advance the inclusion of LGBT people within the Abrahamic faiths or to defeat or reverse so-called "religious exemption" laws.
"With more than two decades of combined experience in the fields of religion and philanthropy, we are excited to welcome Randall into this key role," said Jason McGill, Arcus' vice president, Social Justice Program. "Randall's background and vision will allow the foundation to expand upon its investment in religious leaders and communities that affirm and protect the lives of LGBT people worldwide."
Miller brings to Arcus 25 years of experience in religion, ethics, philanthropy, and advocacy. Most recently, he served on the faculty of the Pacific School of Religion and held several other roles, most notably, interim vice president of academic affairs and dean. Previously, Miller was senior program officer at the Evelyn and Walter Hass Jr. Fund, where he was responsible for the development of a national funding initiative to cultivate faith leaders committed to LGBT equality. 
Earlier, Miller served as associate director of philanthropic services at Tides and executive director of the National Task Force on AIDS Prevention.
Miller possesses an extensive record of community service, having served on the boards of the Funding Exchange, Reconciling Ministries Network, and San Francisco LGBT Center among others. In the past, he has also served on the executive committee of the United Methodist Committee on Relief and advisory board of the San Francisco Human Rights Commission.
Miller received his doctorate in ethics and social theory from Graduate Theological Union, Berkeley, CA. He also undertook graduate studies at Emory University of Atlanta, GA and completed his undergraduate degree at Emory & Henry College of Emory, VA.