Wednesday, February 3, 2016
Arabella Advisors Hires Julia Sze as Managing Director of Impact Investing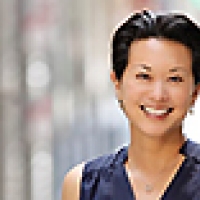 WASHINGTON, DC – Arabella Advisors announced that Julia Sze has joined the firm as its new managing director of impact investing. Sze will work with Cynthia Muller, Arabella's head of impact investing, to lead the firm's rapidly growing impact investing practice.
"We could not be more excited to welcome Julia onto our team," said Muller, who has led the line of business for the past three-and-a-half years and overseen a period of rapid growth. "I've known Julia for years, and I know she has the right set of skills to meet our clients' evolving needs as we continue to expand."
This addition to the firm's executive leadership enhances Arabella's ability to meet intensifying demand for impact investing support, both among clients and within philanthropy more broadly, and to remain at the forefront of this emerging field, said Sampriti Ganguli, Arabella's chief executive officer.
"More and more clients are expressing interest in going beyond grant making, including using return-seeking investments to complement their grants or otherwise have social impact," Ganguli said. "So Julia's expertise in developing innovative impact investing strategies will surely be an asset as we work with these clients to find the right solutions for them."
Sze has more than 25 years of experience in the investment management field, specifically in emerging markets, impact investing, and alternative investments.
Sze comes to Arabella from Sonen Capital in San Francisco, where in her role as a managing director she developed impact investing strategies, managed client portfolios, and conducted manager due diligence. She also served as a thought leader and spoke regularly on behalf of the firm on topics such as social entrepreneurship and trends in impact investing.
Prior to joining Sonen, Sze worked for Wells Fargo's Family Wealth Group, where she served as the chief investment officer for family offices and foundations. She developed an interest in microfinance and impact investing, and was instrumental in initiating and growing Wells Fargo's work in that area.
"I am so looking forward to joining the Arabella team," Sze said. "We are at such an exciting point in the growth of impact investing, and Arabella is particularly well positioned to guide foundations and investors through the process of deploying capital in innovative and creative ways."
Sze also sits on the board of the Marin Community Foundation and on the College of Marin's Finance Committee. A Chartered Financial Analyst, she holds a BA and an MA from Stanford University.