Anthony Shih, MD, MPH, Named President and CEO of United Hospital Fund
The board of directors of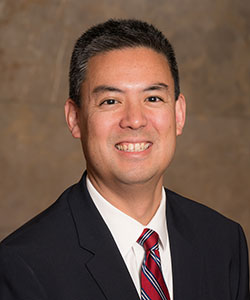 United Hospital Fund announced today the selection of Anthony Shih, MD, MPH, as its president and CEO, effective August 14, 2017. 
Dr. Shih is currently executive vice president of the New York Academy of Medicine, which advances solutions that promote the health and well-being of people in cities worldwide.  Previously, he was executive vice president for programs at The Commonwealth Fund and chief quality officer and vice president, strategic planning, for IPRO. He is a graduate of Amherst College, received his medical degree from New York University School of Medicine, and has a master of public health degree from Columbia University.
The selection follows a national search conducted by Korn Ferry to find the successor to James R. Tallon, Jr., who has served as UHF's president for the past 24 years. 
"Tony is nationally recognized for his expertise in health policy, quality improvement, and population health and is a seasoned executive experienced in nonprofit management and health care philanthropy. Most importantly he understands first-hand New York's extraordinary health care sector and the issues it faces," said J. Barclay Collins II, chairman of United Hospital Fund.  "We are absolutely thrilled he will be leading UHF into the future."
"I am honored to have the opportunity to lead an organization with such an important history and record of accomplishment," said Dr. Shih. "UHF's mission of building a more effective health care system for every New Yorker resonates deeply with me and I look forward to the challenges and opportunities ahead."
Mr. Tallon has announced that he will retire to Binghamton and anticipates that he will continue to find ways to serve New York and share his health care expertise. 
"Jim is simply an exceptional individual and leader. His steady hand over the past 24 years has been transformational for UHF. His wisdom and counsel shared so generously in so many ways and over so many years—extending to his 19 years in the New York State Assembly and 15 years as a New York State Regent—leave a rich and proud legacy of service," said Mr. Collins.  "The board and staff feel enormous gratitude to Jim and we look forward to benefiting from his wisdom in the years ahead."