Wednesday, March 12, 2014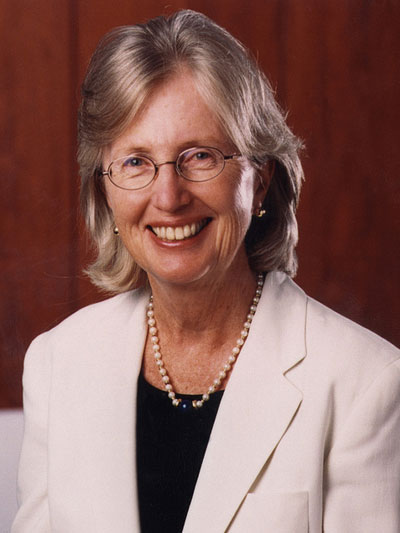 Investment strategist Anne Tatlock, best known for having been one of the most successful female executives on Wall Street, has been named to the Carnegie Corporation of New York Board of Trustees. The first woman to be named president and CEO of The New York Times, Janet Robinson, returns to the Corporation Board after having previously served eight years as a Trustee, including in the role of Chairman.
"We are delighted to welcome two trailblazing women to the Board," said Thomas H. Kean, Carnegie Corporation Board Chair and former Governor of New Jersey. "Anne Tatlock's wide-ranging success as a finance executive and her many contributions to the well-being of her fellow citizens will enable her to contribute in a meaningful way to Carnegie Corporation's mission. Janet Robinson is an individual of great insight and vision who has tirelessly dedicated herself to the Corporation in the past. With her return, the Board will benefit from the business acumen of a top media executive."
"Anne Tatlock is a universally respected pioneer in the financial world," said Vartan Gregorian, president of Carnegie Corporation. "She served as Chairman and CEO of Fiduciary Trust International and has held Director positions with major corporations including Merck, Fortune Brands, and American General Insurance. What impresses me most is that Anne also finds time for so many cultural and philanthropic organizations ranging from the Mellon Foundation, to the Howard Hughes Medical Institute and her alma mater, Vassar College."
"I have known Anne for more than ten years," Gregorian noted. "In addition to her sense of humor and public spiritedness, she will contribute to the Carnegie Corporation Board her great insights on investment strategies as well as perspectives on higher education, humanities and social sciences."
In welcoming Robinson back to the Board, Gregorian said, "For more than 100 years, the Corporation has had a history of attracting leaders of great accomplishment, breadth and stature. Janet Robinson underlines that tradition. During her earlier years of service to the Board, including her role as Chairman, we valued Janet's leadership as well as her contributions to our discussions and our deliberations. With her participation, we will remain focused on the future and emboldened to take on the most difficult challenges."
Tatlock and Robinson have been named to four-year terms on the Corporation's Board. Tatlock will be part of the Investment Committee. Robinson will work with the Audit Committee.
Anne Tatlock joined Fiduciary Trust International in 1984. She established herself as an expert in global asset management, and rose through the ranks, becoming President in 1994, Chief Executive Officer in 1999 and Chairman in 2000. Tatlock led the firm through one of its most challenging periods after nearly 90 employees were lost during the attack on the World Trade Center on 9/11. In December 2006, Tatlock retired, and soon after, she stepped down from her position as Vice-Chairman of Fiduciary's parent company, Franklin Resources. Tatlock remains a Director on both Boards. She has also served on the boards of American General Insurance, Merck, Fortune Brands and Beam Global.
Active as a Trustee since 1994, Tatlock has extensive experience overseeing nonprofits. She is currently a Trustee of the American Ballet Theatre where she was the Vice-Chairman from 1998 to 2000. She also serves on the Boards of the Bloomberg Family Foundation, the Howard Hughes Medical Institute and the National 9/11 Memorial and Museum at the World Trade Center Foundation.
Tatlock's past board positions include the Andrew W. Mellon Foundation (Chairman 2003-2012),
Vassar College, The Teagle Foundation, the Cultural Institutions Retirement System (Chairman 1996-2001) and The Conference Board (Vice-Chairman 2003-2007), where she currently serves on the Global Advisory Council.
Tatlock was elected a member of the American Academy of Arts and Sciences in 2004, and a member of the Council on Foreign Relations in 2000. In 2006, she was honored with the Eleanor Roosevelt Val-Kill Medal Award which recognizes significant contributions to society in the arts, education and humanitarian concerns. After graduating from Vassar College, Tatlock earned a Master's in Economics at New York University.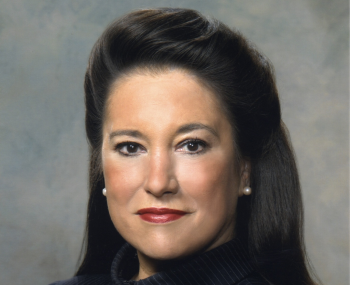 Janet Robinson started at The New York Times Company as an account executive in 1983 beginning an unprecedented ascent for a woman in the newspaper industry. Twenty years later, she became President and CEO of the Company, and retired from that position in December 2011. As CEO, Robinson had primary responsibility for overseeing and coordinating all the company's print, digital and broadcast operations and business units, and for charting the future direction of the Company as it entered the digital age.
Robinson implemented a new, accelerated strategic plan that focused on leveraging the Company's core asset, quality journalism, and expanding the Company's reach across new and emerging forms of media. This included developing innovative new products in print and online, implementing operational efficiency and expense reduction across all business units, and rebalancing the Company's portfolio of businesses.
Previously, Robinson served as Chief Operating Officer and Executive Vice President. From 2001 until 2004, she was the Senior Vice President of newspaper operations for the Company. In this role, she led the operation of all the Company's newspaper properties, which included The New York Times, The Boston Globe, the International Herald Tribune and the regional newspapers. In addition, Robinson was responsible for all digital and broadcast operations. She also held the position of President and General Manager of The New York Times newspaper from 1996 to 2004. Robinson was elected Director of the Company in 2004.
In 2012, Robinson joined the International Advisory Board at Fleishman-Hillard International Communications, one of the world's leading strategic communications firms. In addition to Carnegie Corporation's Board, Robinson has served on numerous nonprofit boards. She is currently the Chairman of the Presidential Board of Trustees of Salve Regina University, her alma mater, in Newport, Rhode Island. In addition, Robinson is a member of the Leadership Committee for the Lincoln Center Consolidated Corporate Fund.
Previous Board positions include Vice-Chairman of the Liberty Science Center in Jersey City, New Jersey, Chairman of the Advertising Council and Chairman of the Board of Directors of the American Advertising Federation. Robinson's many awards and accolades include multiple entries in Forbes Magazine's list of 100 Most Powerful Women in the World, and a 2009 National Association of Female Executives (NAFE) Women of Excellence Award.