Friday, December 15, 2017
Ana Marie Argilagos Named HIP's New President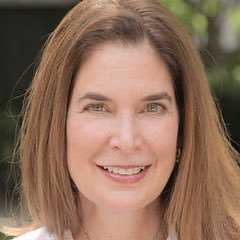 Hispanics in Philanthropy announced today that its board of trustees has unanimously chosen Ana Marie Argilagos as the organization's president. Ana Marie, currently a senior advisor at the Ford Foundation, will succeed Diana Campoamor, HIP's current president, on January 1, 2018.
Ana Marie has dedicated her life to public service through a successful career that spans the philanthropic, public, and nonprofit sectors. This combination of skills and experience made Ana Marie a standout among a strong pool of candidates. Her selection caps a year-long search process facilitated by a national executive search firm.
"After a thorough succession planning and a comprehensive search process, the board is pleased to have identified the best individual to assume leadership of HIP— a leader that will usher this organization into its next phase of growth and innovation. Ana Marie's thoughtful and collaborative style, deep knowledge of the philanthropic sector, and policy expertise make her an immensely effective champion for social innovation, economic opportunity, and urban sustainability in the Latino communities we represent," said Nelson I. Colón, HIP's Board Chair. "Her skill set, experience, and passion for advancing equity make her the perfect leader to guide HIP successfully into the future."...