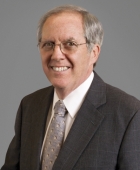 The Board of Trustees of the Alfred P. Sloan Foundation is pleased to announce the election of Kevin Burke as a Trustee of the Foundation, effective immediately. Burke is Chairman of the Board, President and Chief Executive Officer of Consolidated Edison, Inc.
"I am delighted to welcome Kevin Burke to the Sloan Board," said Stephen L. Brown, Chairman of the Alfred P. Sloan Foundation Board of Trustees. "Mr. Burke's experience and expertise will be invaluable to the Board in advancing the Foundation's mission to promote research and broad-based education in science, technology, economic performance and the quality of American life."
Burke has worked for Consolidated Edison for the past four decades. Prior to assuming his current position in 2005, he was President and Chief Operating Officer of Consolidated Edison Company of New York, Inc., the company's chief subsidiary.
"We anticipate that Kevin Burke will provide expert oversight and advice regarding the Foundation's programs supporting research and education in science, technology, economic performance and the quality of American life. He has lived in New York City all his life and has extensive civic and philanthropic leadership experience here. Accordingly, I anticipate that Kevin will provide valuable guidance to the Foundation as we reshape our Civic Program supporting research and educational activities in New York City," commented Dr. Paul L. Joskow, President of the Foundation. "He also brings many years of private sector management and government regulatory experience to our Board."
Mr. Burke serves or has served on the boards of the American Gas Association, The Economic Club of New York, the Edison Electric Institute, Honeywell International, Inc., the Mayor's Fund to Advance New York City, the New York State Business Council, New York State Energy Research & Development Authority, the New York Botanical Garden and the Partnership for New York City. He holds a B.E. from Cooper Union, an M.E. from Rensselaer Polytechnic Institute, an M.S. in Business Policy from Columbia University and a J.D. from Fordham University.