Monday, September 21, 2015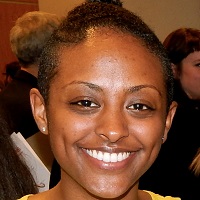 by Salem Tsegaye, Program Associate, New York City Cultural Agenda Fund in The New York Community Trust
Think about implicit biases, unconscious attitudes towards particular groups of people that may perpetuate discriminatory stereotypes, and how they manifest individually and institutionally;
Identify choice points, key decision-making points within institutions, that unintentionally reinforce biases about particular groups of people, and alternative practices to produce more equitable outcomes; and
Think systemically to combat structural racism, the cumulative effect of racial biases across institutions and society. A thorough understanding of context leads to effective interventions. 

With this, advocates identified where racial inequities are most prevalent in the City's arts and culture sector. They also thought about how they (alongside other stakeholders, including grantmakers) could strategically intervene within this complex system to advance equity. Broadly, advocates suggested: 
Redistributing decision-making power within cultural institutions (for instance, engaging non-executive staff and program beneficiaries in decision-making processes);
Changing formal educational requirements and other criteria for working at cultural institutions;
Diversifying artists and programming at cultural institutions and making the City's largest cultural institutions more welcoming to people of color;
Ensuring transparency and inclusivity in the City's cultural planning process, considering voices beyond formalized arts and culture nonprofits;
Reexamining the arts and culture funding system, including hierarchies of culture, grantmaking criteria, grant panelists, and measures of success;
Developing cultural programming with, not for, community members, which may include transparency around organizations' grant money allocations, multilingual programming to engage non-English speakers, and intersecting arts and culture with social justice issues, like migrant rights; 
Increasing artist support systems, such as housing, transportation, and food; and
Advocating as a sector for formal opportunities to integrate culture into other City agencies, beyond the Department of Cultural Affairs.
Does your foundation support related initiatives? The New York City Cultural Agenda Fund would love to hear from you.
Contact us
to share some examples that we can pass along to advocates in our program, or to learn more about activities and additional content generated by participants (see pictures below). 
Thanks to Race Forward for facilitating this thoughtful session. Be sure to read our next post about advocates' communications training with
The Opportunity Agenda
, where they learned how to frame messages rooted in shared values.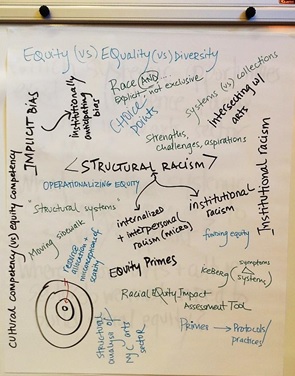 Snapshot of facilitators' poster board after presenting various concepts throughout the day.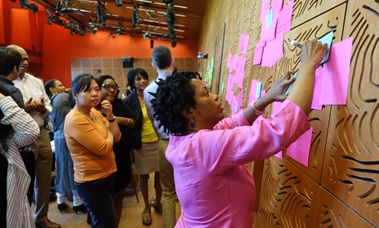 Facilitator Melinda Weekes-Laidlow leads advocates in assessing strengths of, challenges within, and aspirations for the City's cultural sector. Also pictured above (whose faces are visible, left to right): Margaret Chen, National Museum of the American Indian – NY; Tamara McCaw, BAM; and Sandra Bowie, Ifetayo Cultural Arts Academy.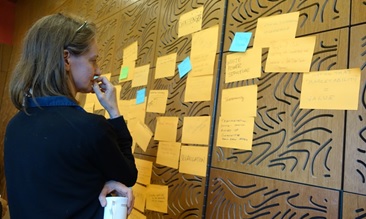 Edith Meeks, Executive Director of HB Studio and participant in the Cultural Advocacy & Equity Program, ponders barriers to advancing cultural equity in New York City.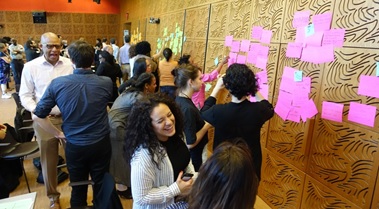 Advocates pictured above (whose faces are visible, left to right, top to bottom): Eric Pryor, Harlem School of the Arts; Frances Lucerna, El Puente; Linda Walton, Harlem Arts Alliance (bottom); Christina Martinelli, Printed Matter; and Maritza Carmona, Friends of the High Line.