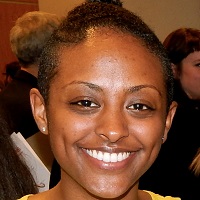 by Salem Tsegaye, Program Associate, New York City Cultural Agenda Fund in The New York Community Trust
This was the first of four sessions in the Fund's
Cultural Advocacy & Equity Program
, designed to offer advocates space, time, and resources to work together in generating ideas for shoring up advocacy efforts and fostering a more equitable cultural landscape in New York. (The Fund intends to make grants to support innovative arts and cultural advocacy projects that emerge from these workshops.)
We hope all of these efforts will ultimately advance equity in the cultural sector. It is important to keep in mind what Race Forward facilitators made clear:
Diversity ≠ equity (demographic variety is a means of advancing equity, not an end in itself)
Diversity ≠ inclusion (presence does not ensure voice in decision-making processes)
Equality ≠ equity (ideals of "sameness" differ from those of "fairness;" they fail to acknowledge structural imbalances and leave historically disadvantaged groups at the margins)
Equity = justice. During the training, advocates analyzed how they might make better choices at their respective organizations, and how they might develop strategies to advance racial justice (fair treatment of people of all races) in the cultural sector. These ideas will come in Part 2 of this post. In the meantime, I'd like to share some constructive criticism they offered: 
We have to change policies, practices, and resource distribution. In short, we all have a role to play, government and philanthropy included. Some of our funder colleagues are already making progress, such as Grantmakers in the Arts and its thoughtfully crafted
racial equity statement
, or the D5 coalition's five-year effort to
advance diversity, equity, and inclusion
in the sector. 
We must analyze how we make choices at our institutions, how they affect those we intend to serve, and how we can develop grantmaking strategies that promote fairness. 
Throughout the Cultural Advocacy & Equity Program, we will share advocates' ideas to inspire collaboration, support, and thoughtful ways we all can contribute to advancing racial equity in the cultural sector. We invite you to join our learning community. Stay tuned for part two of this post.