Intensive cohort training for organizations interested in building equitable practice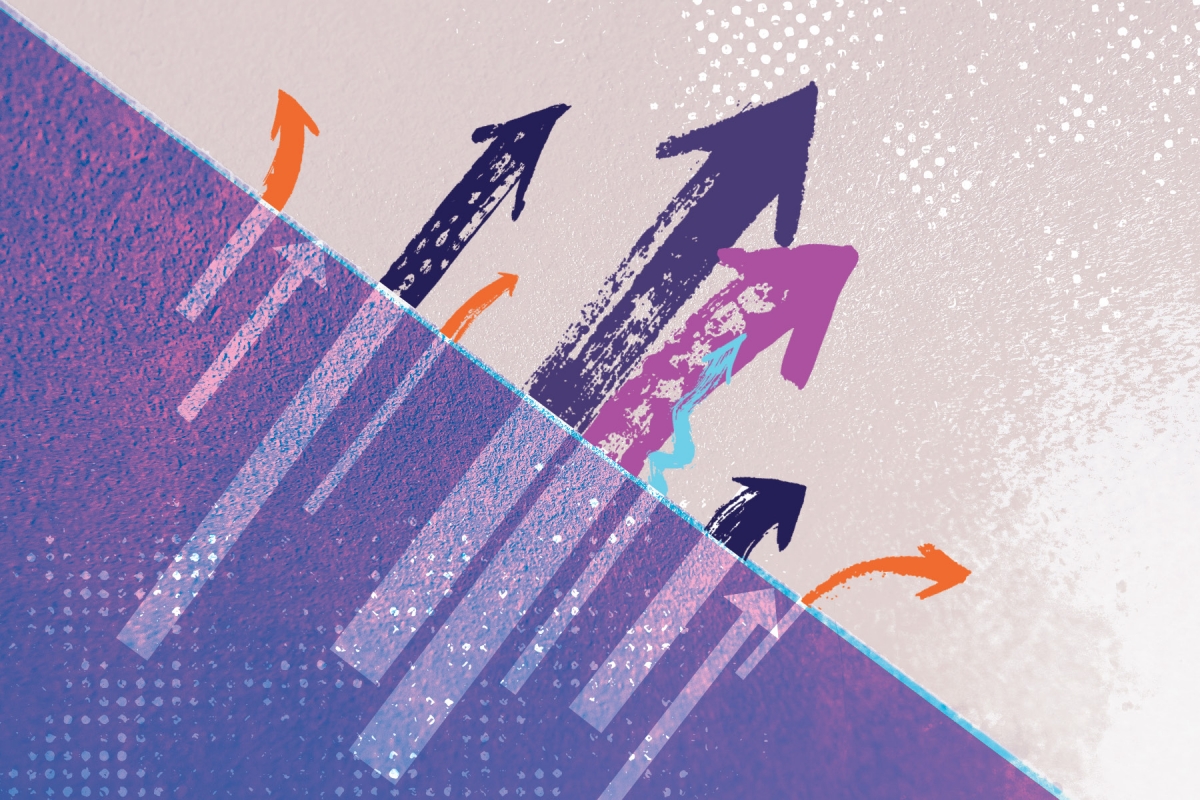 Has your organization been assessing or re-assessing its approaches to better achieve racial equity? Are you interested in deepening your critical analysis of inequity and building more equitable models of practice?
Race continues to play a defining role in our personal and our community's trajectory, goals, experiences and outcomes. As grantmakers working to tackle inequality, it is important that we build a shared understanding and a set of tools to speak openly about racial bias and inequity, and their deep roots in our history, culture and institutions.
Philanthropy New York, in partnership with Race Forward and True North EDI, presents Leading With Race Equity: Building Stronger Culture and Practice, a four-month peer cohort learning experience designed to help foundation leaders gain the tools and resources to work towards racial equity in both internal and external organizational work.
The program is designed to cumulatively build skills and knowledge. Participants must commit to attending:
One (1) full-day interactive training hosted by Race Forward on October 4th, followed by
Four (4) half-day workshops that combine coaching and peer learning to develop and hone new practices: October 22nd, December 12th, January 9th, February 6th
The goal of this training is to help you address racial inequity both internally and externally:
Internally – To refocus the economic impact of your organizations, in hiring, talent management, vendor selection, and investment management, among other considerations
Externally – To examine and refine your grantmaking, strategy creation and evaluation practices to ensure equitable outcomes for people and communities of color
Intended Outcomes
Upon completing the training and workshops, you will be better able to:
Demonstrate a clear understanding of key concepts such as implicit bias, racial equity and structural racism;
Identify racialized narratives that currently inform decision-making and affect grant-making strategy;
Discuss race, inclusion and culture constructively within your organizations and with your constituents; 
Develop and apply tools and practices for counteracting racial bias in your work and practices;
Identify opportunities and next steps for applying concepts and strategies to advance racial equity inside your organization and within your grantmaking practice; and
Collaborate and practice with peers to implement those strategies within your organizations.
Designed For
Leading With Race Equity is open to Philanthropy New York members only We encourage applicants from both the operational and grantmaking sides of the foundation. We encourage cross-departmental teams to attend and work as pairs during this process. Greater consideration will be given to pairs or teams who have the influence and oversight to effect some level of change within an organization's culture or grantmaking portfolio.
We will also consider allowing three members of an organization to attend if the third member is a trustee.
All participants must commit to the full day-long training and four subsequent peer-learning cohort workshop sessions, as the program is designed to cumulatively build skills and support participants in working on specific practice changes over time. The workshops are designed to support participants in both deepening their critical analysis of racial equity and help them incorporate this learning into changes in their internal and external practices. Workshops are co-facilitated by Philanthropy New York staff and Cardozie Jones of True North EDI. Philanthropy New York staff will share lived experience around the success and challenges of creating more racially equitable policies and practices within an organization. 
Training:
Friday, October 4, 2019 - 9:00 a.m. – 5:00 p.m.
Cohort Learning Sessions:
Tuesday, October 22, 2019 - 9:00 a.m. – 1:00 p.m.
Thursday, December 12, 2019 - 9:00 a.m. – 1:00 p.m.
Thursday, January 9, 2020 - 9:00 a.m. – 1:00 p.m.
Thursday, February 6, 2020 - 9:00 a.m. – 1:00 p.m. 
We are excited to partner with Race Forward and True North EDI, two very skilled race equity consulting firms to create and implement this uniquely specialized cohort experience. Engaging outside partners at a substantial cost requires that we charge PNY members a registration fee to cover the direct costs of working with both firms. We are grateful for grant support from Deutche Bank, which has enabled us to reduce the member participation cost. 
$550 per individual
$1000 for two individuals in one organization
$1500 for two staff and one 1 trustee from a single organization
To learn more about PNY program fees, click here.
Application Form
Apply online: https://www.surveymonkey.com/r/6LMN3VK
**The deadline for submission is Friday, August 16th, 2019. Participants will be informed that they have been accepted into the cohort by Tuesday, September 10th, 2019**
If you have additional questions, please contact Kathryn O'Neal-Dunham, Chief Operating Officer.