View the live recording of this program. 
Part of Can Philanthropy Help Shape the Next Economy? A Workshop Series for a Just Transition.
A series of Supreme Court decisions; Buckley v Valeo, Citizens United, Shelby v FEC and McCutcheon v FEC, have expanded corporate constitutional rights and limited the ability of Congress and the states to protect voting rights and regulate campaign finance. A recent Princeton study has categorized America as a plutocracy. When our government is captured by corporate and elite interests, economic and environmental outcomes can become unfair and inadequate.  When corporations are granted constitutional rights, they can override local initiatives to create a just and sustainable economy.  Join us and learn more about the links between Inequality, Democracy and Corporate Power- and what can be done to reverse these trends.
Explore
The variety of efforts to protect the right to vote, limit the influence of money in politics, and challenge the fabricated doctrine of corporate constitutional rights
Presenters
Designed for
All interested funders.
Registration
2:45-3:00 PM Check-in
3:00-5:00 PM Program
5:00-6:00 PM Reception
*Please join us after the panel discussion for a reception from 5 to 6 PM. Jeff Clements will be signing copies of the new edition of his book, Corporations Are Not People.

Registration is required by September 16th.
Members: First time on this website? Set your password. To register yourself and/or a colleague at your organization, please log in and click the Register Now link above. (no fee)
Guests of Organizers: Please email register@philanthropynewyork.org with your name, title, organizational affiliation, business mailing address, and phone number.  Please indicate which organizer you were invited by and if you will be watching the session via livestream. (no fee)
Non-Member Funders: Please email register@philanthropynewyork.org ($150 fee)
Can't attend in person? You can watch the discussion via livestream! 
Please email register@philanthropynewyork.org with any questions.
In collaboration with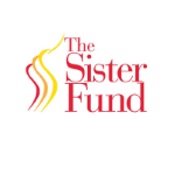 This workshop series is supported by: