The CDC estimates the number of Ebola cases could reach 1.4 million within just four months, in a worst case scenario. It is a potential catastrophe of stunning proportions – but it is also a disease outbreak that can be contained with swift international coordination among governments, NGOs and communities. Open Society Foundations just announced a $4 million grant to a coalition led by Partners in Health, which will contribute to fighting Ebola by setting up two treatment centers while strengthening the front line workforce and primary health care systems in rural Liberia and Sierra Leone.  What was the central purpose of this investment? 
Over the next few weeks, Partners in Health in partnership with Last Mile Health, Liberia, and Wellbody Alliance, Sierra Leone, will respond to the Ebola outbreak in a way that addresses the immediate needs of patients while focusing on long-term systems. 
How exactly will the funds be used and where are the gaps in funding?  
The crisis is not one that only affects Liberia, Sierra Leone, Guinea and Nigeria. What are New York City and State doing to prepare and address the implications of this crisis? 
Join us for a timely conversation with the experts in the field.
Presenters
Designed for
All interested funders.
Registration
Registration is required by October 1st.
Members/ Guests of Co-sponsors: To register yourself and/or a colleague at your organization, please register through the
Center for Disaster Philanthropy
 or select Register Now button listed above
.
A Philanthropy New York Members Briefing.
A Webinar presented by the Center for Disaster Philanthropy & Philanthropy New York, in cooperation with The Council on Foundations and the Forum Network.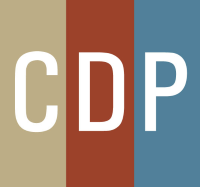 In Collaboration with