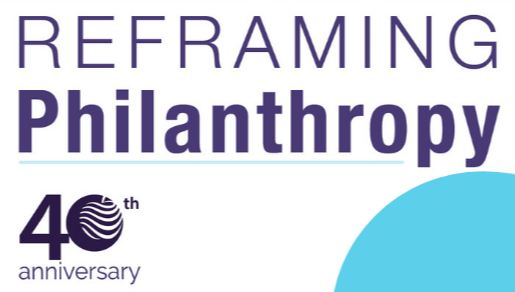 This program is a part of Philanthropy New York's Reframing Philanthropy Series, following its 40th Year Annual Meeting:
Reframing Philanthropy is a program series examining current criticism and future opportunities for the field.
---
A growing number of foundations are embracing trust-based practices as a way to tackle the power imbalances between foundations and grantees. Many of the practices central to a trust-based approach – such as multi-year unrestricted funding, streamlined paperwork, and support beyond the check – have proved to be effective in building authentic relationships that allow for open dialogue and learning. These practices also come with unanticipated challenges and opportunities that require constant inquiry and learning.
Questions a trust-based funder might face include: How can I get my board to understand their role differently in a trust-based context? How can I help grantees get comfortable with verbal reporting when that hasn't been the norm? How can I possibly make time for regular one-on-one conversations with so many grantees? How can our foundation fully embody our values despite legacy structures and processes that seem impossible to change?
Please join us for an in-depth discussion on how different foundations are embodying trust-based values and how they're navigating the ups and downs. We will examine what practices are working well, as well as those that have been more challenging to implement. This will be followed by a peer-learning session to explore ways we can continuously refine our processes in order to build and deepen trust with grantees, and with our colleagues in philanthropy.
Explore
How funders and trustees can rethink our roles in a trust-based context
How the principles of trust-based philanthropy are effective in alleviating power imbalances
Practical steps for instituting or refining a trust-based approach
How trust-based practitioners respond to critical or skeptical questions
How to address structural and/or cultural barriers that might get in the way of implementing trust-based practices
Speakers
Designed for
All interested funders
Registration
8:45 AM - 9:00 AM Check-in
9:00 AM - 11:00 AM Program
Registration is required by November 19th.
PNY Members: To register yourself or a colleague at your organization, please log in and click the Register Now link above.
Non-Member Funders: Please email register@philanthropynewyork.org with your name, title, organizational affiliation, business mailing address, and phone number. Please indicate by whom you were invited. ($150 fee) 
Please note: To ensure fairness among our members, we reserve the right to limit the number of attendees per organization for select professional development programs.
Please email register@philanthropynewyork.org with any questions.