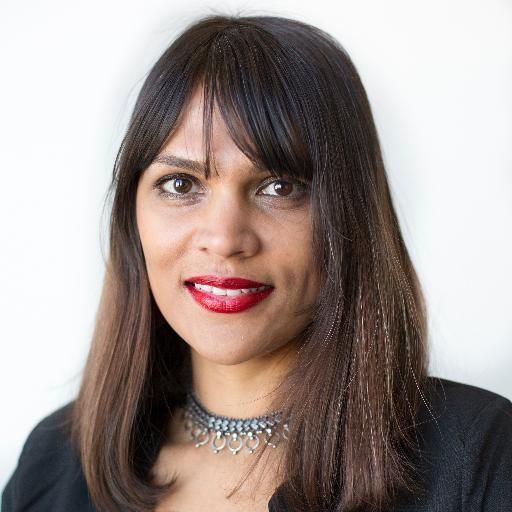 What Post-9/11 Advocacy Can Teach Us about Fighting for Brooklyn Immigrant Rights Today
by Prachi Patankar, senior program officer at Brooklyn Community Foundation
Re-posted with permission from the Brooklyn Community Foundation
In 2002, I moved to Brooklyn's Flatbush/Midwood neighborhood. As an immigrant and a recent resident of Brooklyn, this neighborhood—with its bustling Pakistani and Bangladeshi businesses and the sounds of Urdu and Bangla from families walking on the streets—felt like home. Being able to have the essential curry leaves and lentils a stone's throw away from home, was an added bonus.
It was the same year that the National Security Entry-Exit Registration System (NSEERS) was introduced by the Bush administration, requiring those with temporary visas over the age of 16 from 25 Muslim countries to physically appear at INS offices for verification and questioning, or risk losing their status. Through this program, the INS interviewed more than 80,000 people and placed over 13,000 in deportation proceedings.
The neighborhood that I had just moved to near Coney Island Avenue was severely impacted by this. Pakistani families left the neighborhood in droves due to fear of being deported or because the main breadwinners were detained or deported. Countless families left the U.S. to avoid coming under its dragnet. The effect was devastating!
Linda Sarsour, the Executive Director of our grantee partner Arab American Association of New York shared her own experience during this time on Facebook:
"It was below freezing in January 2003 when I showed up to 26 Federal Plaza to act as a volunteer Arabic translator for immigrant Muslim men who were called to register with the federal government under a program created for the war on terror called NSEERS (aka Muslim registry system). I will never forget the things I witnessed. Grown men confused—some looked like my father, uncles, standing on line not knowing what they were signing up for. I remember when the doors closed at 4pm—men would stay in line for the next day as not to lose their spot—imagine this, men sleeping outside on the streets of Manhattan in January covered in blankets."
Back then I was traveling to Queens to work with Desis Rising Up and Moving (DRUM)'s youth program. After 9/11, DRUM's work had grown tremendously. Its small staff and volunteers were tirelessly helping to represent those who were put in detention centers or deported without much notice.
Many of the young people who participated in DRUM's youth program had family members in detention centers. Through this program, these youth were engaging in political education workshops about immigration, race and class issues in the U.S., and also learning to organize around these immediate challenges that they and their families faced.
The discussions and the stories that I heard from these youth will always be etched in my mind. Although it was heartbreaking to witness the struggles of families torn apart, it was incredibly inspiring to see their organizing and leadership develop.
Many immigrant rights organizations like DRUM advocated for the closure of NSEERS, which was finally discontinued in 2005 and suspended in 2011. However, government agencies continued to use the data collected during the program to further target Muslim immigrants. Due to continuing advocacy from our grantee partners like DRUM, as well as national legal groups like the ACLU, in December President Obama announced that the NSEERS program will be shut down. The closure of the program will ensure that the next administration does not simply reactivate the program and use the gathered data to thoughtlessly deport immigrants just for having a Muslim background.
We are facing trying times. Our immigrant communities are afraid and anxious because of the exclusionary rhetoric of the incoming administration that threatens their rights and dignity. The post-9/11 policies by law enforcement agencies that systematically targeted Muslim communities also worked to fuel and validate the racial profiling and hate crimes against many who appeared to be Muslim in neighborhoods and public places. Many immigrant rights groups are now sharing stories similar to what communities felt almost two decades ago. Students are feeling threatened at school, Muslim girls wearing hijab are facing hate crimes in their own neighborhoods, and undocumented immigrants are terrified of going to their local institutions for fear of being reported.
But hope lies in organizing and advocacy.
Hope lies in directly impacted people who have been fighting for their rights and will continue to fight in the face of new challenges. This struggle is what got the NSEERS program suspended and finally closed.
Hope lies in teachers and counselors who are using restorative and transformative practices to support youth leadership and agency in schools.
Hope lies in schools and cities promising to be sanctuaries for immigrant families.  
Hope also lies in the leadership of young people. Young people like Ahmed Khalifa who came to rescue of an Orthodox Jewish woman who was being attacked at a Brooklyn subway station in late December. Khalifa said in an interview with local blog Bklyner,
"Everyone thinks Islam promotes violence, but it doesn't. It states in the Quran that if you hit one person it's like hitting everyone. If you save one person, it's like saving everyone."
With our new Immigrant Rights Fund, Brooklyn Community Foundation is investing in this hope by supporting both the advocacy and direct service work of immigrant rights organizations that continue to act as vital resources on behalf of immigrant youth and their families whose courage will be a guiding light in these times.