What Philanthropy Can Do to Stabilize Homeless Families and Break the Cycle of Homelessness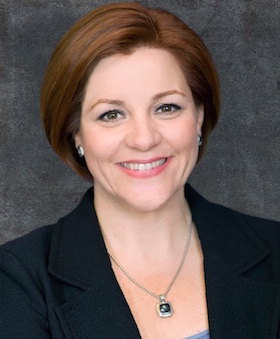 by Christine Quinn, President and Chief Executive Officer of Win (formerly Women in Need). Christine Quinn was a speaker at our February 6th program "Homelessness Innovations: Are Known Solutions Informing NYC's Response to Homelessness?
With the number of homeless New Yorkers reaching 65,000, it can often feel like there's no clear path forward to helping these men, women, and children find a permanent home. Year after year, we watch as the numbers continue to climb – an increase of 88 percent in the last 10 years. But despite daunting statistics, there is cause for hope. Changing perceptions, promising programs, and an intergenerational approach are putting families on the path to stability. Philanthropy could help bring more of these programs to scale, helping more families to permanently break the cycle of homelessness.
The first and most important sign of progress is that New Yorkers are starting to recognize that families and children make up more than 70 percent of the city's homeless population. Twenty-five percent of the people living in shelter right now are five years of age or younger. At Win, we started a campaign two years ago to change the perception of homelessness in New York. With the Forgotten Face of Homelessness campaign, we have worked to highlight the importance of providing services for these families because for decades, the city's policies weren't designed with them in mind. Changing this perception has been an important milestone because if we don't understand who we are trying to reach, than the services and funding won't go to the majority of those in need.
Win is the largest provider of shelter and supportive housing for homeless families in New York City. More than 4,500 people per night – half of whom are children – call Win home each evening. The path to stability – we call it the Way to Win – starts with ensuring that families have comfortable, dignified housing that is safe, clean, and private. Every family also receives basic necessities, from sheets and towels to pots and pans. But the Way to Win goes beyond providing four walls and a roof while families are in Win housing and ensuring they're domiciled when they end their time with us.
We must work to break the cycle of homelessness from an intergenerational perspective and make sure that people do not return to shelter, because a homeless child is twice as likely to one day become a homeless adult. Understanding the families in need – nine out of ten are headed by single mothers – is critical to shaping the programs that can help. The families that enter shelter are facing difficult crises – rising rents, intimate partner violence, joblessness – and advocates must deliver services to both adults and children to address underlying causes of homelessness.

At Win, we have designed wraparound programming that connects mothers with comprehensive services – from counseling to job training – so that they're able to overcome the factors that drive homelessness. Through our income-building program, case managers identify a client's important job history and career interests, connect them with short-term programs to help refine skills, and use partnerships to connect them to better jobs. Fifty-one percent of the mothers that come to Win are working at the time they enter shelter. Stabilizing family income can end the cycle of homelessness permanently.
We're also extending our wraparound services to address the effects of homelessness in children. The statistics on homeless children in New York City are downright scary: one out of eight children in the New York public schools has been homeless in the past five years. Homeless youth are more likely to face depression and suicide. That's because the cumulative of the traumas that homeless families face – eviction, domestic violence, substance abuse – will foster homelessness in children if we do not address them distinctly from the issues of their parents.
Our stepped-up philosophy and approach for holistic programming is being matched at the city level. Advocates, including we at Win, have pushed New York City Mayor Bill de Blasio and his administration to confront the issues driving homelessness and they have made a significant investment in funding, time, and effort to curb homelessness. We applaud the mayor's pledge to open 90 new shelters in all parts of the city – the first purpose built family shelters in decades. And the city has given more money to shelter and added more flexibility for how advocates can use it.
But the fact is that advocates and the city cannot take on this problem alone. Philanthropy is needed bolster the programs that can end homelessness by providing funding that spurs innovation and supports long-term change. Through philanthropic support, service providers can tweak and scale programs that better target the needs of homeless families and children. New York City's philanthropic community could use its voice to ensure that city stakeholders come together to embrace solutions and resolve this crisis.
There are structural and societal factors contributing to homelessness that are difficult to correct. But what can be different is the number of people who come back for a second and third time. That's how we at Win judge ourselves. We're working to put New York City's homeless on a path to stability, breaking the cycle of homelessness for good.