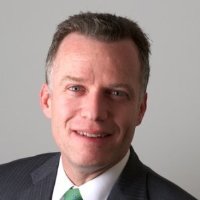 We Made a Comprehensive Investment in Board Service, and This Is What Happened
by Eric Eckholdt, Executive Director of Credit Suisse Americas Foundation
Over the last eight years our company and charitable foundation have made a major investment in the training and support of our colleagues with respect to joining and serving on nonprofit boards.  It's been a wonderful journey that has helped spur new ideas, and I'm excited to share them with you. 
A number of items harmonized in 2009 to bring about our focus on nonprofit board service.  We had just completed a strategic review which indicated an opportunity to engage our senior employees more deeply in the community, and we had heard from our employees that they wanted to make a more strategic, long-lasting impact.  Simultaneously we knew from the nonprofit sector that there was a consistent and at times urgent need for board members.  We were convinced that a seasoned professional at our company possessed many skills that could serve as a basis for success as a board member. 
Thus, our journey commenced in earnest. 
In the initial years, we emphasized training in the form of "Board Service 101" sessions meant to inform and inspire ahead of being placed on a board.  We used different means for this including customized, on-site programming for senior employees, and off-site training and placement support for mid-level employees.  We had strong partnerships with Board Source, the Robin Hood Foundation, Quantum Governance and United Way's BoardServe NYC Program to facilitate these offerings. It is important to note that a number of employees already on boards took advantage of training to refresh their skills. 
Since the inception of our Board Service Program, we have trained a total of more than 1,100 employees and placed more than 125.  While there was a significant number of employees who participated in the introductory training but did not follow through on placement, we don't see this as a bad outcome.  In fact, we think it reflects lessons learned from the training: the significance of the commitment is highly emphasized as is the need to make a responsible personal decision to pursue board placement when the time is right.  That said, we think better placement options could spur a few more on to serve.   
More recently we shifted emphasis from a heavier front-end investment to one where we're investing more in those who now serve on boards.  This includes coordinating best practice sharing sessions on topics like fundraising and the executive director/board chair relationship, as well as connecting our employees who serve on boards with each other.  In 2015, we instituted a matching gifts program which includes a component where we survey board members about their experiences. 
Although there are many inspiring anecdotes we could share about our employees' service, the survey allowed us to move beyond anecdotes to reveal many promising outcomes. 
The survey aimed to document the impact of board service on the effectiveness of the charity, the skill development of our employees, and employees' connections to the firm.  The profile of the pool revealed that our employees can be seen as emerging leaders in the nonprofit sector.  Seventy percent had no prior board experience before joining their current board while logging 4.8 years of average board service, and those who participated in our training were three times more likely to serve as committee chairs.  We saw statistically significant results in the following areas:
Impact on Nonprofit
Necessary skillsets on board increased
Ability of board to accomplish its goals improved
Impact on Employee
Leadership, strategy and persuasion skills improved
Ability to work with tighter budgets and diverse networks improved
Personal and professional networks expanded and deepened
Impact on Credit Suisse
Likelihood of staying at Credit Suisse higher for board members versus control group
Deepened connection to Credit Suisse demonstrated by board members showing higher assessments on employee Engagement Survey
I don't think many will find the above results surprising, but it's been important to move an aspect of this work beyond supposition to data-supported. 
I hope all funders see a role for themselves in board service.  For corporate funders, you have our encouragement to consider some version of this for your company, and we hope the impact we've been able to note through our survey can help you build your case.  Your colleagues have a lot to offer and as our work has shown, they just need to be guided through a structured process.  For all funders, consider investing in groups that are facilitating the placement of individuals to serve on boards and/or building the capacity of your grantee boards to have robust nomination and selection processes. 
In our experience, when organizations face fundamental challenges, often the root of the problem – or the lack of timely intervention to solve the problem – can be traced to the board.  The converse tends to be true as well – successful organizations have well-governed boards.  I am not suggesting that our program is directly resulting in better boards.  Rather, it has moved us to have a greater sense of urgency around the notion that good governance enabled by board service is vital to our sector.  We're humbly trying to do our part, while recognizing that there is an opportunity for all to play a role.  Our journey has been inspiring, and I know yours will be too.