Want to Make a Change in the United States? Look Abroad!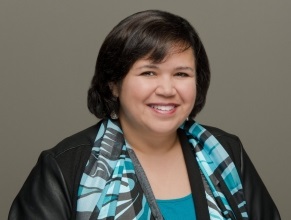 By Karabi Acharya, Director, Robert Wood Johnson Foundation. Join her at Philanthropy New York on November 7th for our Program "From There to Here: Adapting Global Solutions to American Problems"
Ten years ago when New York City announced its plan to shut down parts of Times Square to traffic, most of us couldn't imagine it. Today, this iconic public space just outside Philanthropy New York's headquarters is now a "welcome mat" of tables, chairs, umbrellas and potted plants. Cars may still whisk by at its edges, but Times Square now puts people first.
While these details are, for the most part, common knowledge, it's probably less well known that the Times Square overhaul was inspired by the redevelopment of downtown Copenhagen, where many medieval streets and plazas have been closed off to cars. In fact, the Danish design firm Gehl advised the New York Department of Transportation on the historic Times Square redesign. By learning how Copenhagen transformed its public spaces to be more welcoming and inclusive, the Department of Transportation was actively learning from abroad to improve one of our country's most recognizable outdoor landmarks.
 
As director at the Robert Wood Johnson Foundation (RWJF)—the nation's largest philanthropy devoted to health—I lead an effort explicitly charged with searching the globe for ideas with potential to improve health and health care in U.S. communities. Our motto is, good ideas have no borders. 
As funders, our ultimate goal is to help ensure that the investments we make are having the greatest possible impact, so it only makes sense that we would look beyond our own boundaries to mine ideas that enable everyone to live the healthiest life possible. 
But studying how other countries promote health and foster inclusion is not just about importing ideas or translating here what we see there. It's also a way to unlock our imaginations and help us get unstuck. 
By looking abroad we're reminded that change is possible. What we see today was not always the case. Finnish children weren't always the best young readers in the world. And Colombia wasn't always a haven for cyclists.
At RWJF, we are investing in learning how other countries have created large-scale change to improve health and well-being and studying how those models might work here. More importantly, we allow what we uncover to both inspire us and speed progress toward viable solutions here in the U.S. We want to share the insights we have gathered through our work with communities across the United States to: 
●    Translate programs and practices used in Latin American countries to connect youth to education, jobs and other opportunities that lead to healthy, productive lives in Baltimore and New Orleans;
●    Boost community programs in Minnesota fueled by a social innovation platform from Ireland, and;
●    Reclaim and repurpose urban space to promote healthy, inclusive public interaction inspired by cities from abroad.
Join me in two weeks at Philanthropy New York's headquarters for an interactive session titled, "From There to Here: Adapting Global Solutions to America's Problems." On the morning of November 7, I will be moderating a conversation with three global innovators to explore the theme of looking (and learning) from abroad to identify solutions for improving health and wellbeing in U.S. communities. 
In-person attendees will be invited to engage with exhibits in a "Global Ideas'' gallery and participate in an outdoor field exercise led by Gehl Institute to explore the theme of healthy, welcoming public spaces. 
I hope you can join us for this timely and important session. Go here for more details and to register. Working together, we can identify models, policies, and approaches from all over the world – and from which all of our investments can benefit.